NEW:  The U2 Studies Network & Post to the U2 Studies Network
The U2 Conference will meet again in 2017. Planning is underway for our location, speakers, and special events. Stay in touch to get the details when they are ready, and to answer our coming call for ideas and help. Sign up for our e-mail alerts at the right to stay connected.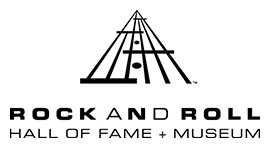 The U2 Conference held its second meeting for an international gathering of scholars, critics, teachers, and fans in collaboration with the Rock and Roll Hall of Fame and Museum in Cleveland, Ohio, on April 26-27, 2013.
Featured speakers were Steve Averill, Bill Carter, Jim Henke, Brian O'Neal, John Gorman, and U2 tribute band Unforgettable Fire.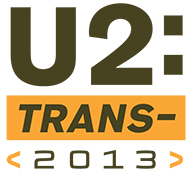 The theme for the 2013 U2 Conference was U2: TRANS-, indicating an interest in exploring how U2 has gone above, across, and beyond boundaries in rock and roll, and works toward making moments of passing through or crossing over possible for fans as well as for the band itself.
Learn more about U2CON 2013 here.