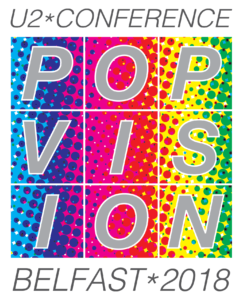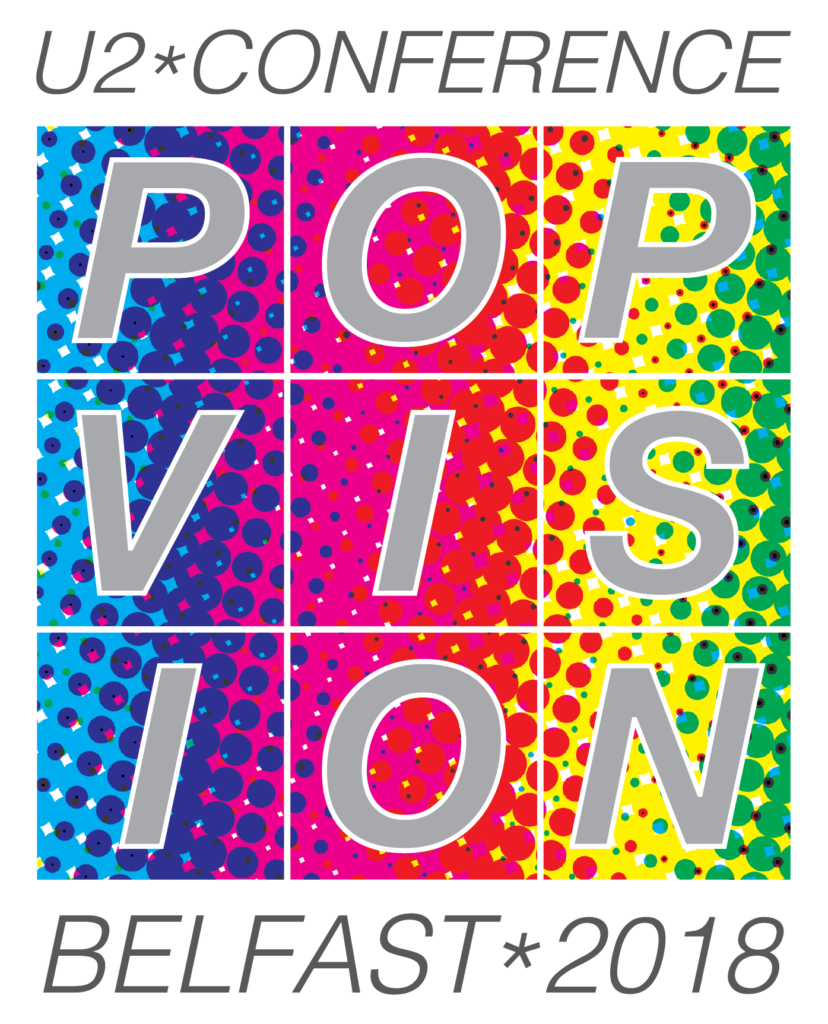 The U2 Conference 2018 met 13-15 June, 2018, in Belfast at Queen's University in partnerships with The Senator George J. Mitchell Institute for Global Peace, Security and Justice, Queen's, the National Museums of Northern Ireland, and Fitzroy Presbyterian Church.
We will update this site soon with presentations, photos and more from the conference sessions (which were amazing, if we do say so ourselves!).
Sessions were designed to appeal to academic and general audiences on the theme U2: POPVision. Please see the U2CON 2018 page for more information on the theme.
Keynote speakers and special guests are listed below, with more details here.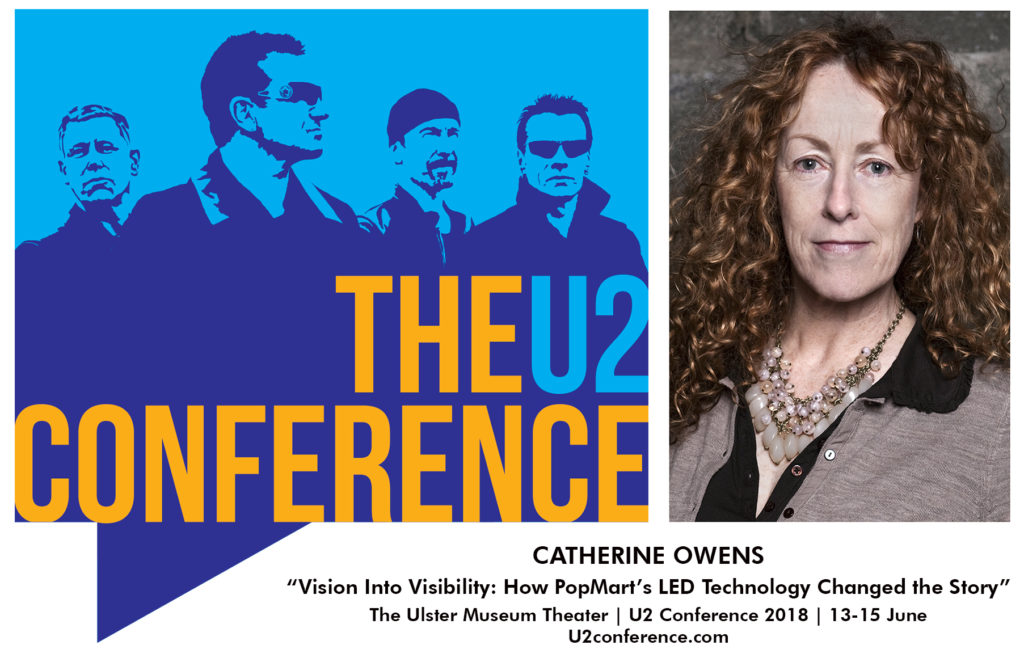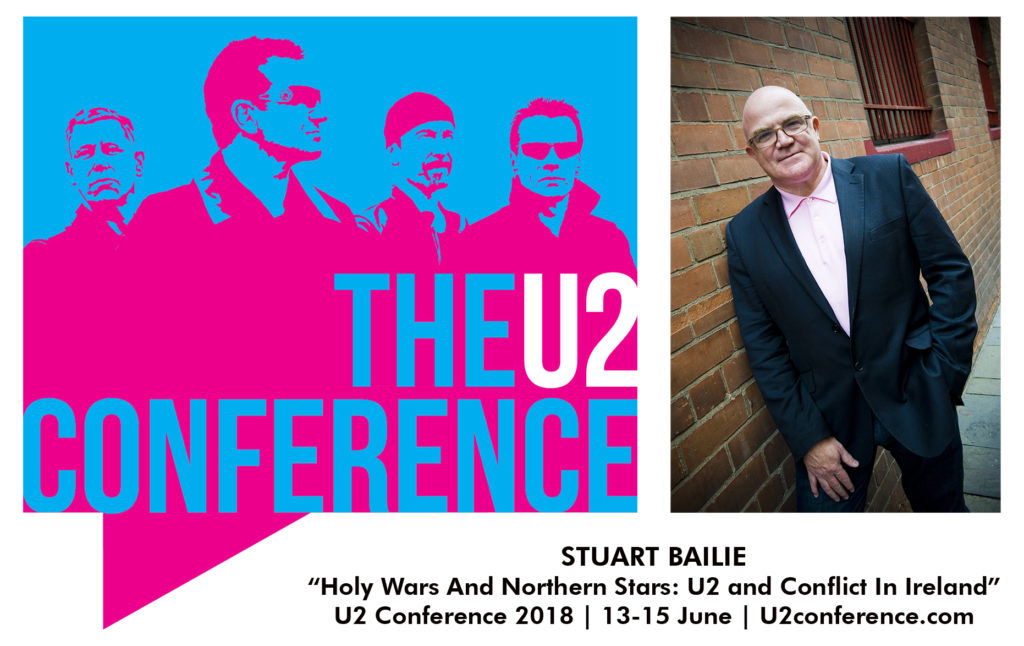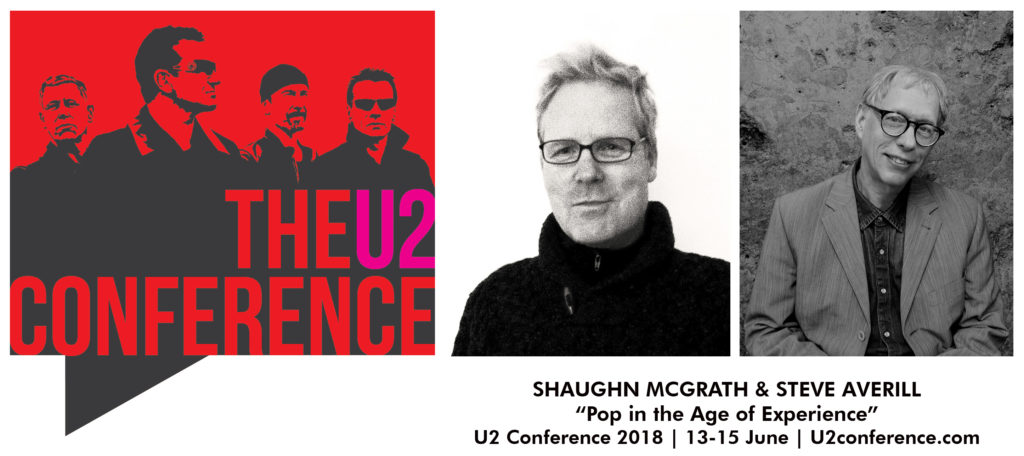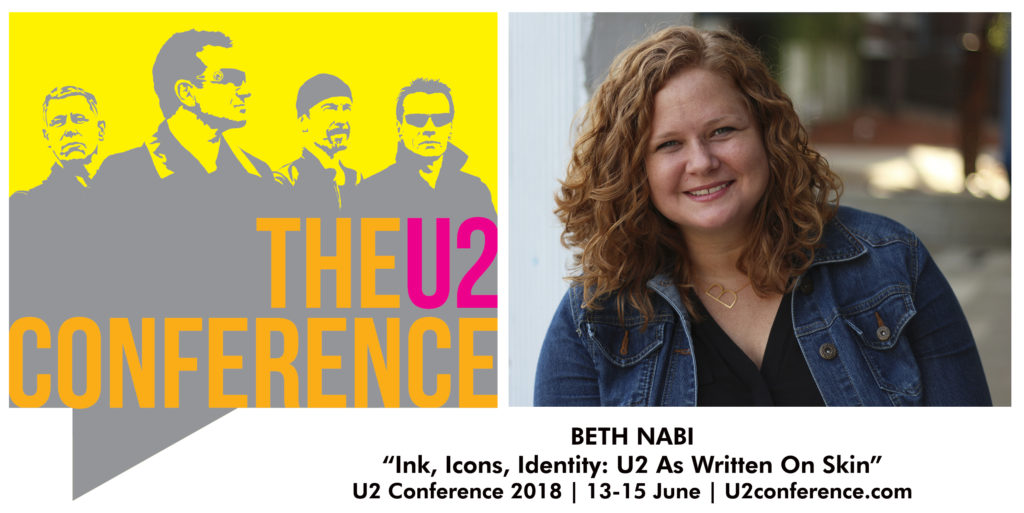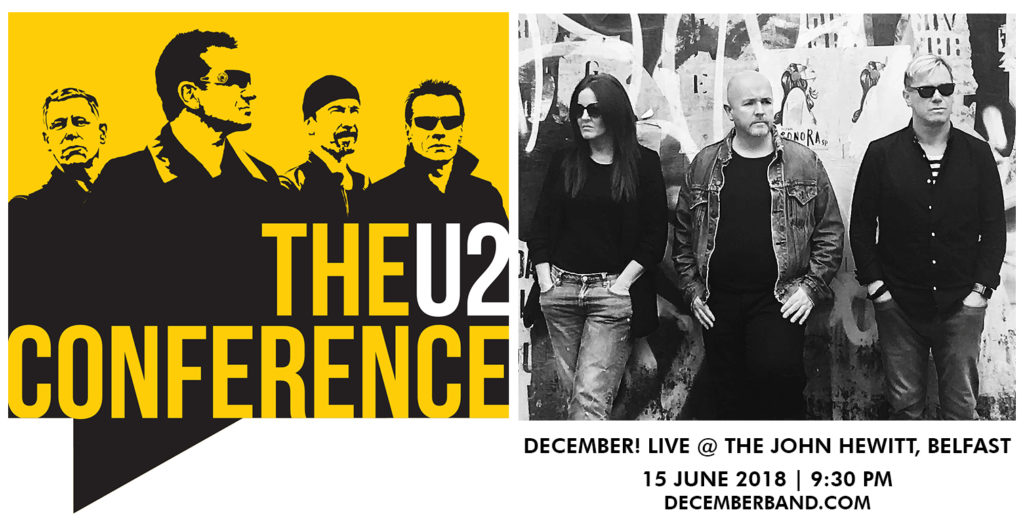 Thank you to Beth Nabi for the U2 Conference logo art.
Please see The U2 Conference Art by Beth Nabi.
The U2 Conference brings together students, scholars, fans, critics, artists, authors and historians for furthering our critical appreciation of the music, work and influence of U2. Our gatherings are just as communal and experiential as they are educational.
The U2 Studies Network supports academic and general interest in learning more about U2. Everyone is welcome to read, share and ask research questions on the U2 Studies network blog and consult the U2 Studies bibliography.

Join our e-mail list to stay in touch and follow us using the I Will Follow links at the top right.
Scott Calhoun created the U2 Conference in 2009 and maintains this site.