---


U2 CONFERENCE 2020 WAS OCTOBER 18-24. LEARN MORE ABOUT IT HERE.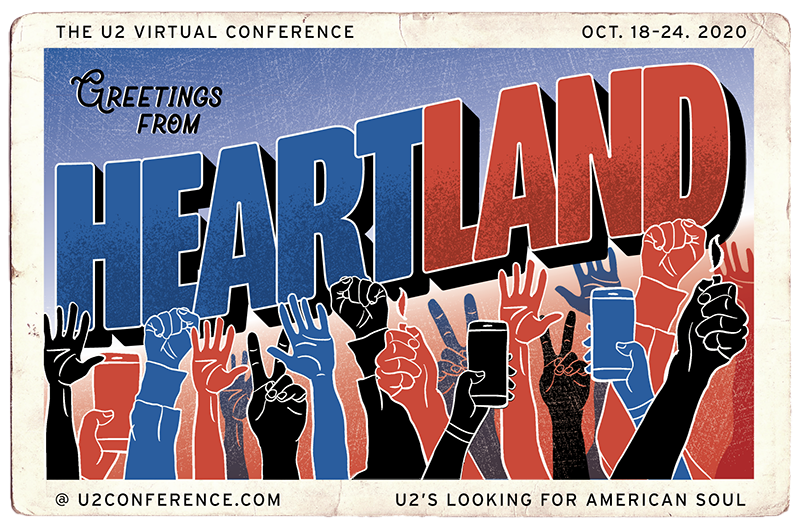 Heartland: U2's Looking For American Soul
An International Virtual U2 Conference For Scholars And Fans
October 18 – 24, 2020
U2 loves, lives in and leverages America, all while feeling free to critique, correct and create America. Though U2 has journeyed — at times uneasily — through an America of pulsating metropolis, rugged heartland and shining sea, it still hasn't found what it's looking for: American soul.
Join fans, students and scholars for a week of online conversations and critical inquiry into U2's history of looking for America's soul. Using the virtual conference platform Whova, we'll have a variety of formats for attendees to engage in presentations, connect with each other and enjoy the conference community at different times throughout the week.
---
The U2 Conference brings scholars, fans, students, critics, artists, and authors together for furthering a critical understanding and appreciation of the music, work and influence of U2 and U2 fandom. Our meetings provide opportunities for learning, sharing research, and making personal and professional connections.
Subscribe to our e-mail list to receive alerts and news & use the I Will Follow links below or to the right for more ways to connect with us.
---
THE U2 LOVE LYRICS PROJECT IS HERE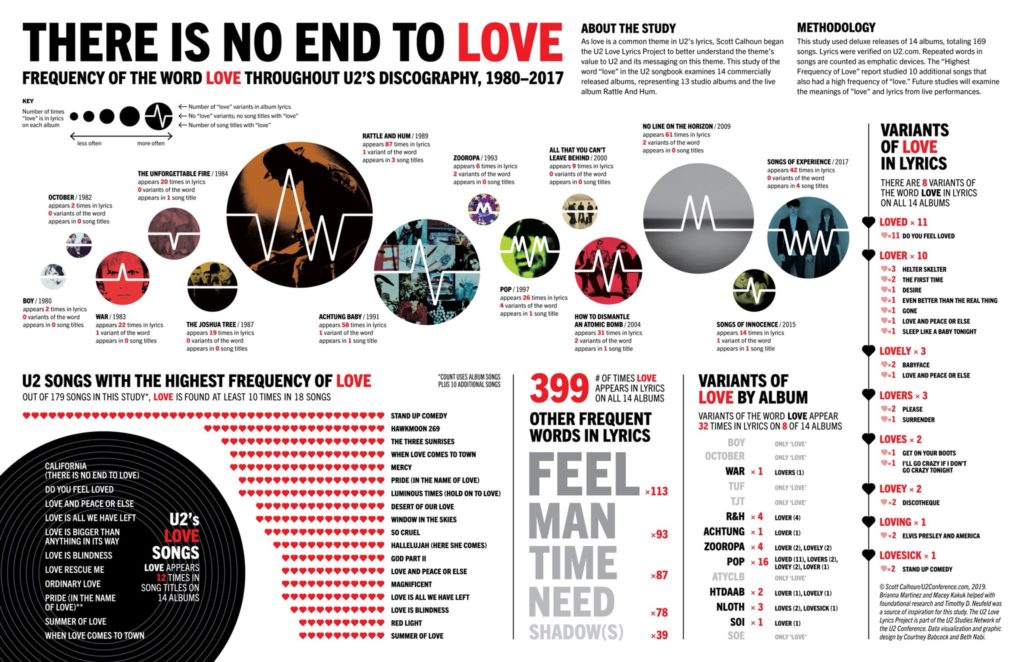 ---
VISIT PREVIOUS U2 CONFERENCE ARCHIVES

---
The U2 Studies Network supports academic and general interests in learning more about U2. Everyone is welcome to read, share and ask research questions on the U2 Studies network blog and consult the U2 Studies bibliography.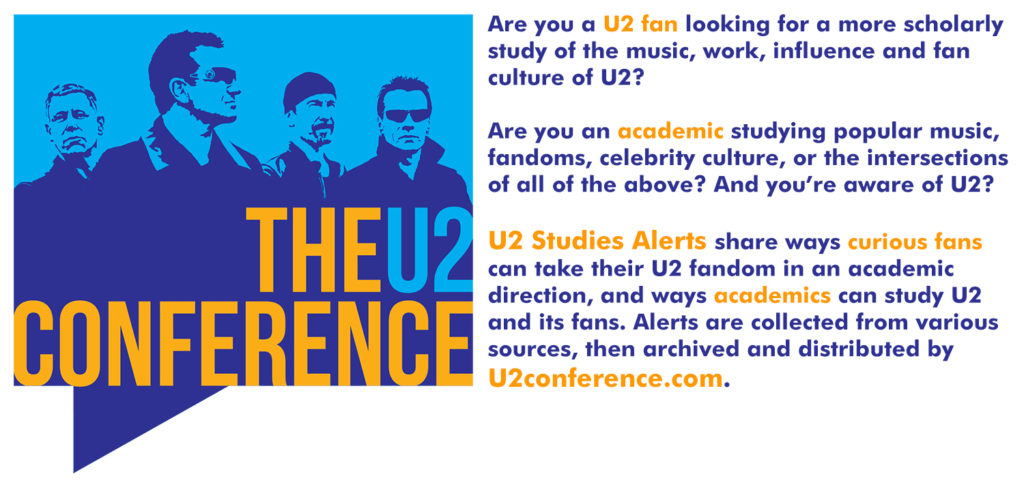 ---
Scott Calhoun created the U2 Conference in 2009 and maintains this site.