The U2 Conference and the U2 Studies Network were created by Dr. Scott Calhoun.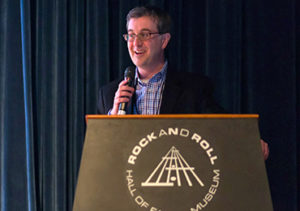 Scott Calhoun is a staff writer for @U2, the leading and critically-respected news and opinion site about U2. He is a professor of English at Cedarville University and was named the 2015 Faculty Scholar of the Year.
The U2 Conference has met three times to date: in 2018, at Queen's University Belfast with The Senator George J. Mitchell Institute for Global Peace, Security and Justice, at Fitzroy Presbyterian Church, and at the Ulster National Museum, Belfast, UK; in 2013, at the Rock and Roll Hall of Fame and Museum, Cleveland, Ohio; and in 2009, at North Carolina Central University, Durham, North Carolina.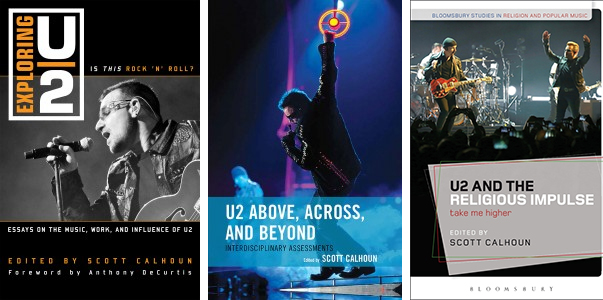 He edited U2 and the Religious Impulse: Take Me Higher (Bloomsbury, 2018), a collection of new, contributed essays on the religious call-and-response dynamic between U2 and its fans.
He also edited and contributed to two other books of essays, collected from previous U2 Conference meetings:
He welcomes the opportunity to connect with you about U2 and discuss the band's music, work, and influence, or talk about other mutual interests.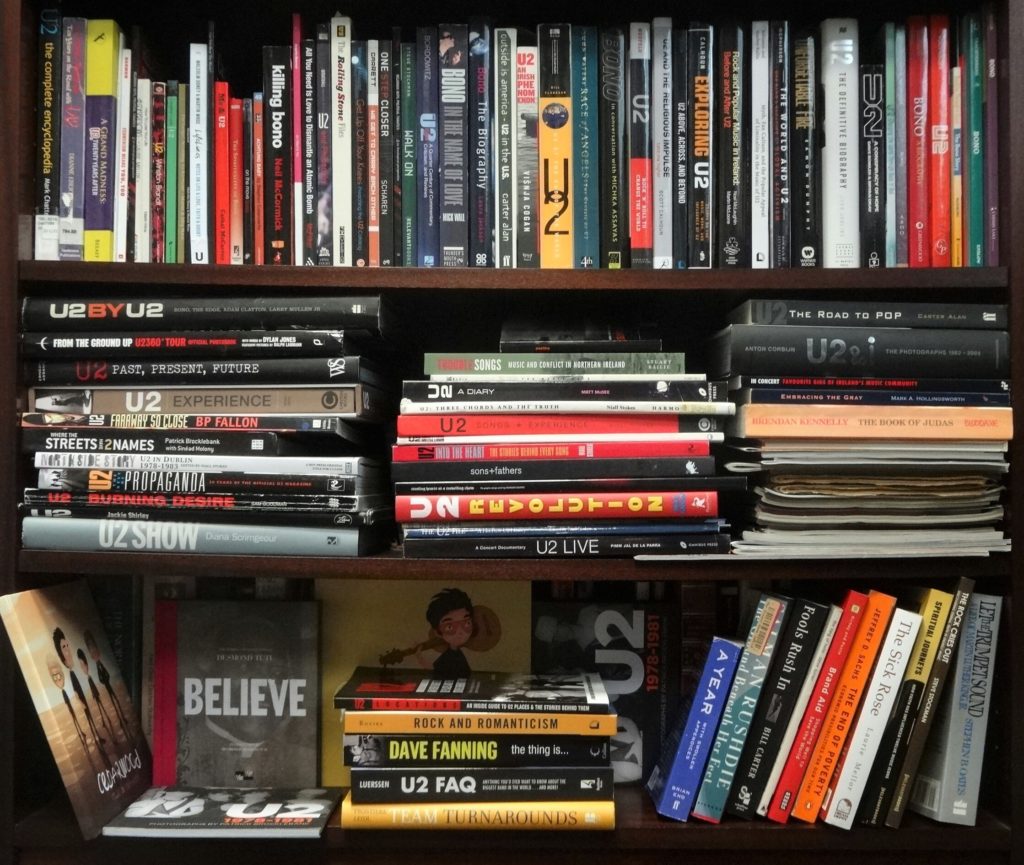 Scott Calhoun maintains
the U2 Studies Bibliography page.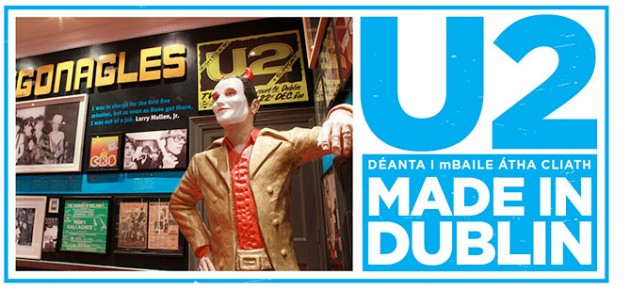 Scott Calhoun is a curator for
U2: Made in Dublin at The Little Museum of Dublin.
His writings for @U2 include:
Reporting, Reviews and Opinion:
Interviews:
David Bentley Hart, philosopher, scholar of religion and cultural critic, for "Stealing David Bentley Hart's Wisdom for U2's Travelling Show"
Steve Lillywhite, Grammy-winning producer
Flood, Grammy-winning producer
Anthony DeCurtis, Grammy-winning writer, contributor to Rolling Stone
Bill Flanagan, EVP/Editorial Director of MTV Networks, contributor to Rolling Stone, author of U2 at the End of the World and other books, and contributor to CBS' "Sunday Morning"
Jim Henke, former VP of Exhibitions and Curatorial Affairs for the Rock and Roll Hall of Fame and Museum, and former Music Editor for Rolling Stone
Eugene Peterson, author of The Message and many other books

Scott Calhoun was the series editor for Rowman & Littlefield's Tempo
books on rock, pop, and culture. The series ran from 2011 to 2019.
His academic vita is available here.
His Ph.D. is in English, with a specialization in Rhetoric and Composition, from Bowling Green State University (Ohio).
His research and teaching interests include:
U2's music, work, and influence
The imagination, the numinous, mythmaking and enchantment
The products of culture, cultural engagement and fandom
Rhetorical, literary and narrative theories
The literature and thought of C. S. Lewis and J. R. R. Tolkien
He lives in Xenia, Ohio, USA, with his wife and children.
Please reach him through the contact form.