The U2 Conference Australia Edition 2019 met on November 21 in Sydney, at a one-day edition of the U2 Conference. The conference was in partnership with the Australian National University School of Music and Studios 301, with support from AV1 and Sirmai Arts Marketing.
Following the theme of Image + Experience, sessions were for academics, fans and the music industry, focusing on U2's connections with Australia and the fields of U2 studies and U2 fandom. Keynote speakers were film director Richard Lowenstein and Edge's guitar tech Dallas Scho. Research presentations were by Samantha Bennett, Beth Nabi, André Brett, Naomi Dinnen and Scott Calhoun. Screenings of the films U2: Love Town and Mystify: Michael Hutchence were also on the schedule.
---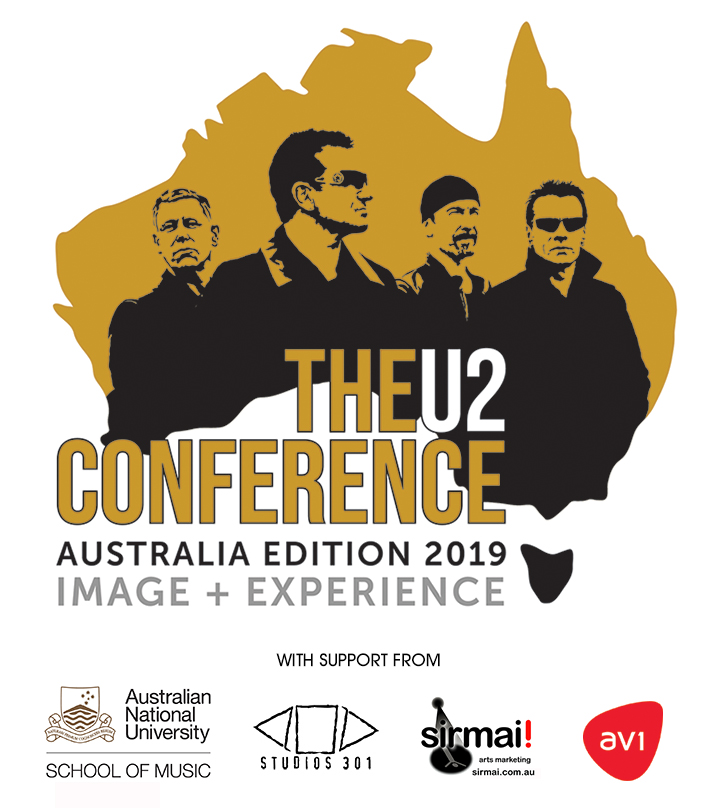 ---
The U2 Conference Australia Edition 2019: Image + Experience was organised by:
Naomi Dinnen, PhD candidate at The Australian National University School of Music
Scott Calhoun, Director, The U2 Conference
Beth Nabi created the logo for The U2 Conference Australia Edition 2019
---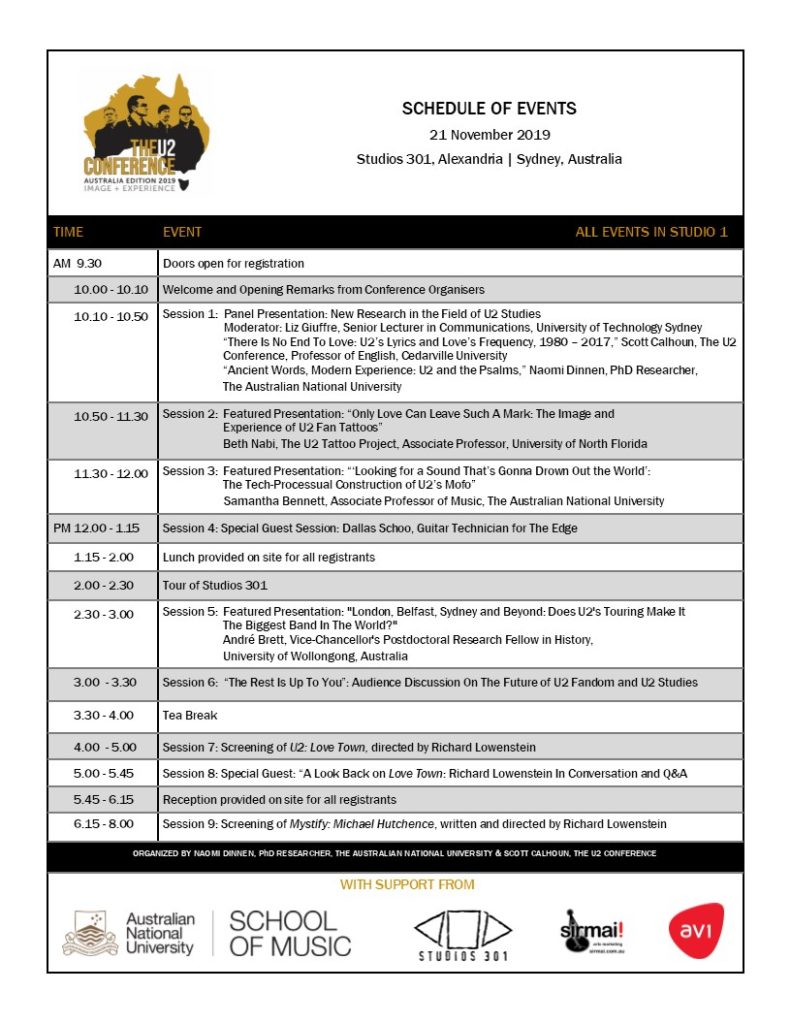 ---
Media from the U2 Conference 2019:
Better video and more photos from sessions coming soon.
---
Please scroll down for more information about our
Special Guest and Featured Presenters
SPECIAL GUEST SESSION
Richard Lowenstein in Conversation and Q&A
"A Look Back On LoveTown"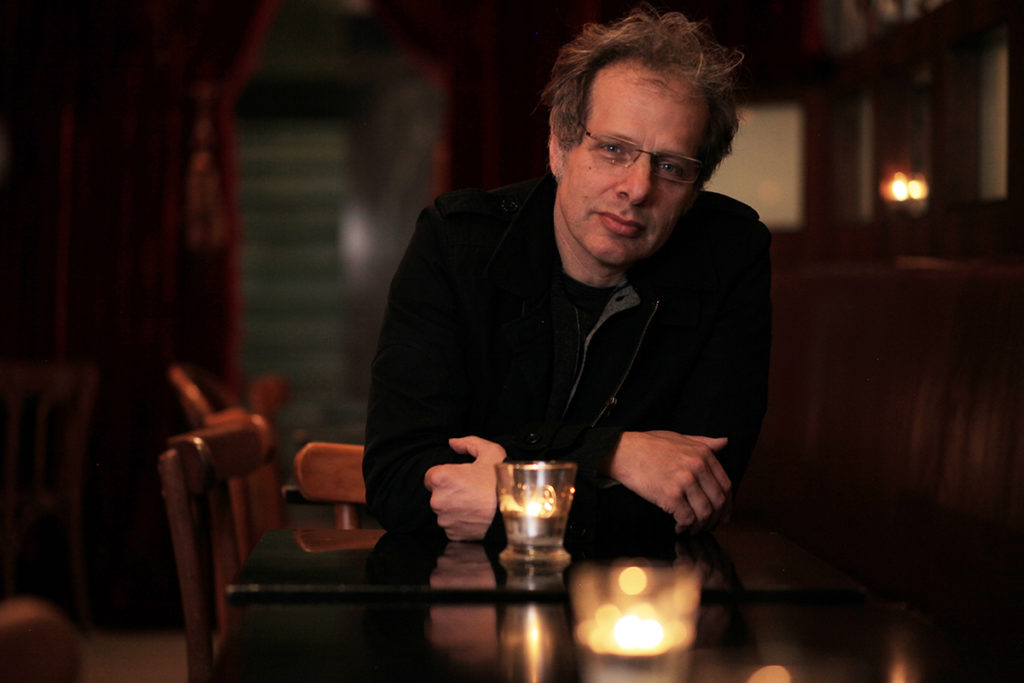 RICHARD LOWENSTEIN
Director, Editor, Producer
Director: U2: LoveTown, 1989
Director: U2 music videos "Angel Of Harlem" and "Desire", 1988
Writer and Director: Mystify: Michael Hutchence, 2019
Richard Lowenstein was born in Melbourne, Australia in 1959. He graduated from the Swinburne Film & TV School in 1979 and went on to write, direct and produce the dramatic feature films, Strikebound, Dogs In Space, Say A Little Prayer and He Died With A Felafel In His Hand, the live concert films, Australian Made and Lovetown starring U2 & BB King, along with the feature documentaries Autoluminescent: Rowland S. Howard, We're Livin' On Dog Food, Ecco Homo and Mystify: Michael Hutchence.
His production credits include Lynn-Maree Milburn's feature documentary In Bob We Trust and two satirical TV series for SBS, John Safran's Music Jamboree and John Safran vs. God. He is a partner in the Melbourne-based production company Ghost and a partner in the feature film production company Fandango Australia with producers Domenico Procacci and Sue Murray.
---
SPECIAL GUEST SESSION:
A CONVERSATION WITH DALLAS SCHOO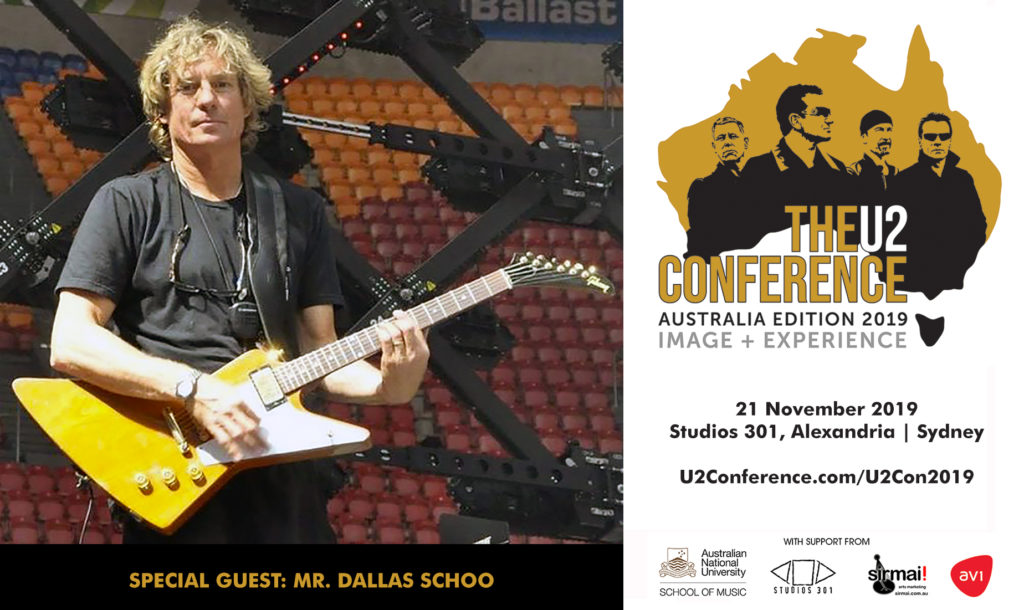 ---
FEATURED PRESENTER
Samantha Bennett
"'Looking for a Sound That's Gonna Drown Out the World':
The Tech-Processual Construction of U2's Mofo"
FEATURED PRESENTER
Samantha Bennett
"'Looking for a Sound That's Gonna Drown Out the World':
The Tech-Processual Construction of U2's Mofo"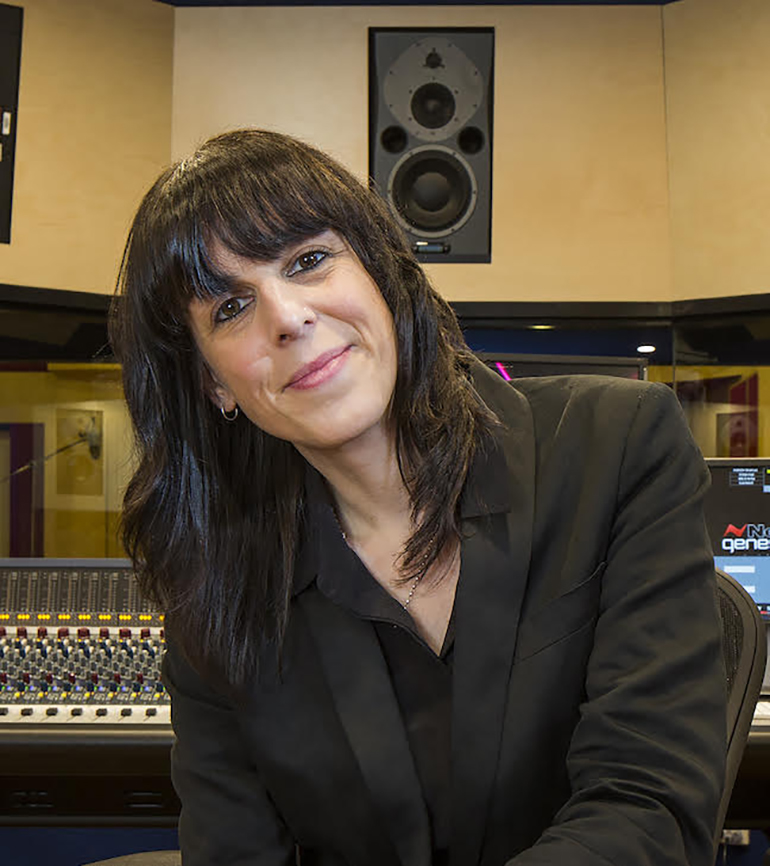 SAMANTHA BENNETT
Samantha Bennett is a sound recordist, guitarist and academic from London, UK and Associate Professor in music at the Australian National University. She is the author of two monographs, Modern Records, Maverick Methods (Bloomsbury Academic) and Peepshow, a 33 1/3 series edition on the album by Siouxsie and the Banshees (Bloomsbury Academic). She is also a co-editor of Critical Approaches to the Production of Music and Sound (Bloomsbury Academic) and Popular Music, Stars and Stardom (ANU Press). Samantha has published numerous book chapters on the technological, sound recording and production aesthetics of recorded popular music and her journal articles are published in Popular Music, Popular Music and Society, The Journal of Popular Music Studies and IASPM@journal. In 2014, Samantha gave the biannual American Musicological Society Lecture at the Rock and Roll Hall of Fame and Museum Library and Archives where she also held a research fellowship in 2015. As an AHRC Doctoral scholar, she completed her PhD in popular music recording techniques and analysis under renowned musicologist Prof. Allan Moore.
As an educator, Samantha has fifteen years curriculum design, authorship and quality management experience and is the recipient of multiple teaching awards, notably a Vice Chancellor's Teaching Fellowship at the University of Westminster (2012). She is a Senior Fellow of the Higher Education Academy. Since arriving at the Australian National University in 2013, she has authored a broad music technology and popular music curriculum and, after securing a $250,000 major equipment grant, led the refurbishment of the School of Music's recording studio facilities to include the installation of a 48-channel Neve Genesys console and a blend of vintage and contemporary microphones and processors.
---
FEATURED PRESENTER
Beth Nabi
"Only Love Can Leave Such A Mark: The Image and Experience of U2 Fan Tattoos"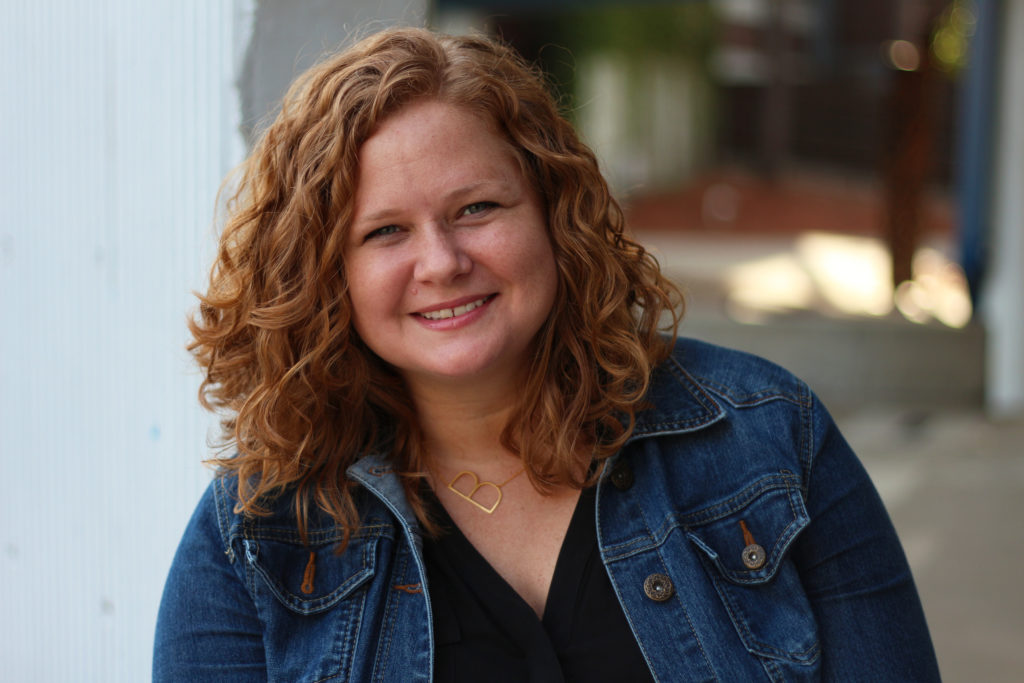 BETH NABI
Beth Nabi is an associate professor of graphic design and digital media at the University of North Florida in Jacksonville, Fla. She earned her bachelor's degree in English from the University of Florida and her master's degree in graphic design from the Savannah College of Art and Design. As a graphic design educator, she specializes in publication design, graphic design history and design for social good.
A 26-year fan of U2, Nabi studies the bands's visual identities, marketing and branding, and has presented her research on these topics at several academic conferences. Her research on U2's visual history led her to create the U2 Tattoo Project in 2015, an ongoing international study and curation of U2 fan tattoos. She has traveled to 10 countries and documented more than 300 fans in person, with another 300 online submissions from U2 fans all over the world. In August 2016, the U2 Tattoo Project's first exhibit, "Ink, Icons, Identity: Exploring U2's Brand Through Fan Tattoos," opened at the UNF Gallery of Art in Jacksonville. It showcased bodily markings in the context of related U2 artifacts; presented the compelling personal stories behind the tattooed logos, symbols and lyrics; and explored the dynamic relationship between fan and band as U2's visual identity passes into the hands and onto the bodies of fans. As part of a celebration for the band's 40th anniversary, the Project exhibited at the Rock and Roll Hall of Fame in September 2016, presenting a chronological narrative of the band's four decades through fan tattoos.
---
FEATURED PRESENTER
André Brett
"London, Belfast, Sydney and Beyond: Does U2's Touring Make It The Biggest Band In The World?"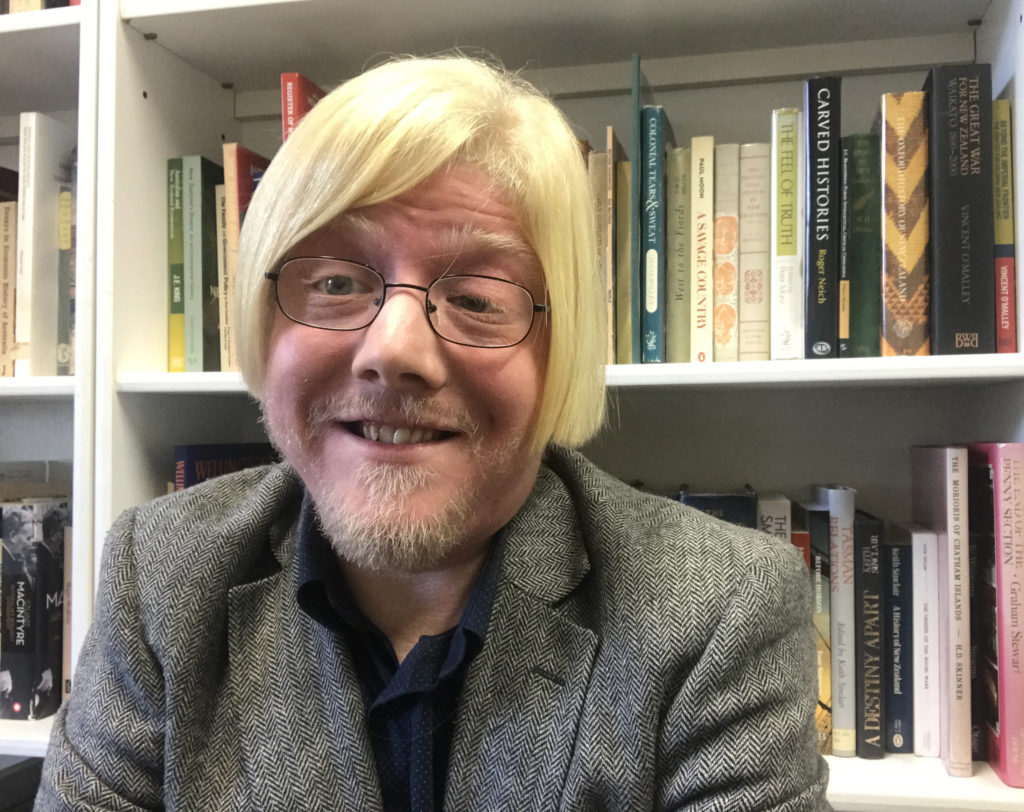 André Brett is the Vice-Chancellor's Postdoctoral Research Fellow in History at the University of Wollongong. He is known in U2 fan circles as Axver (or Ax), the setlistorian of the U2gigs.com concert database. He has been an active member of the online U2 fandom since 2003, and a member of the U2gigs team since 2005. By day, he researches the history of New Zealand and Australia. He is the author of Acknowledge No Frontier: The Creation and Demise of New Zealand's Provinces, 1853–1876, two books on Australian higher education reform, and numerous journal articles. His next book, Can't Get There from Here: New Zealand's Shrinking Passenger Rail Network, 1920–2020, is forthcoming.
---