KEYNOTE SPEAKERS
EDEL RODRIGUEZ
Artist & Activist

"Freedom, Risk & Rock 'N' Roll: Art's Call To Action, Not Fantasy"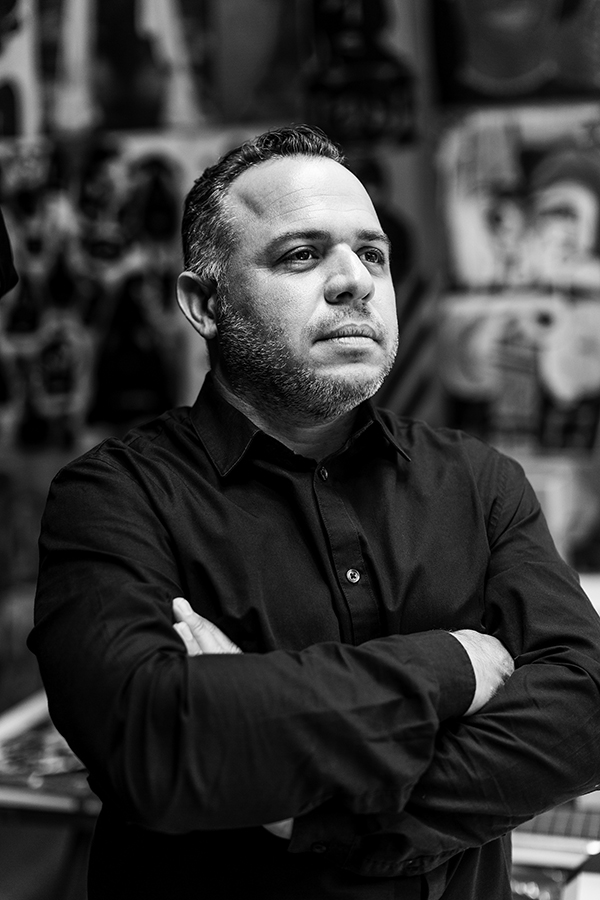 Edel Rodriguez is a Cuban American artist who has exhibited internationally with shows in Los Angeles, Toronto, New York, Dallas, Philadelphia, and Spain. Inspired by personal history, religious rituals, politics, memory, and nostalgia, his bold, figurative works are an examination of identity, cultural displacement, and mortality.
Edel Rodriguez was born in Havana, Cuba in 1971. He was raised in El Gabriel, a small farm town surrounded by fields of tobacco and sugar cane. In 1980 Rodriguez and his family boarded a boat and left for America during the Mariel boatlift. They settled in Miami where Rodriguez was introduced to and influenced by American pop culture for the first time. Socialist propaganda and western advertising, island culture and contemporary city life, are all aspects of his life that continue to inform his work.
In 1994, Rodriguez graduated with honors in painting from Pratt Institute in Brooklyn, NY. In 1998, he received a Master of Fine Arts degree in painting from Manhattan's Hunter College graduate program. Throughout his career, Rodriguez has received commissions to create artwork for numerous clients, including The New York Times, TIME Magazine, The New Yorker, and many other publications and book publishers. Rodriguez's artwork is in the collections of a variety of institutions, including the Smithsonian Institute in Washington D.C., as well as in numerous private collections.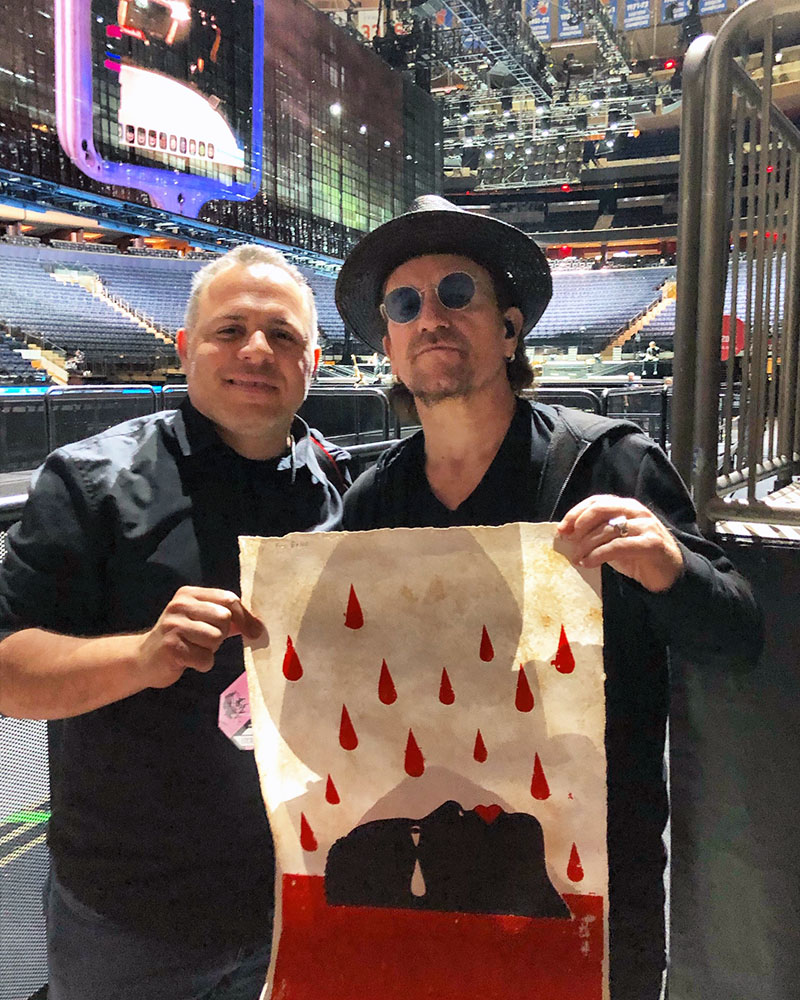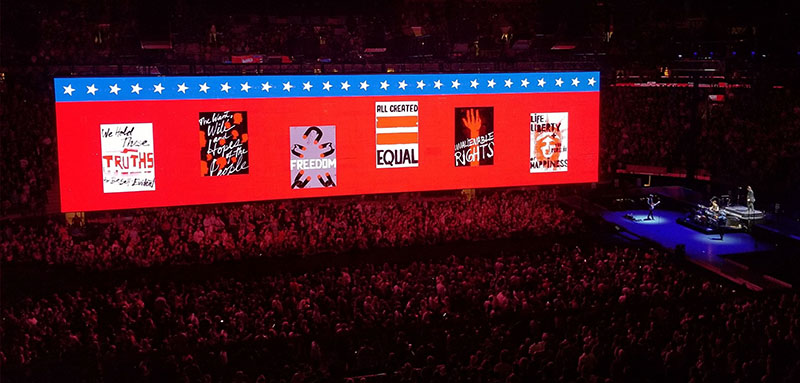 ---
KIMBERLY MACK
Assistant Professor of African American Literature and Culture
The University of Toledo

"A Sort of Homecoming: U2 and a Black American Fan's Rock & Roll Belonging."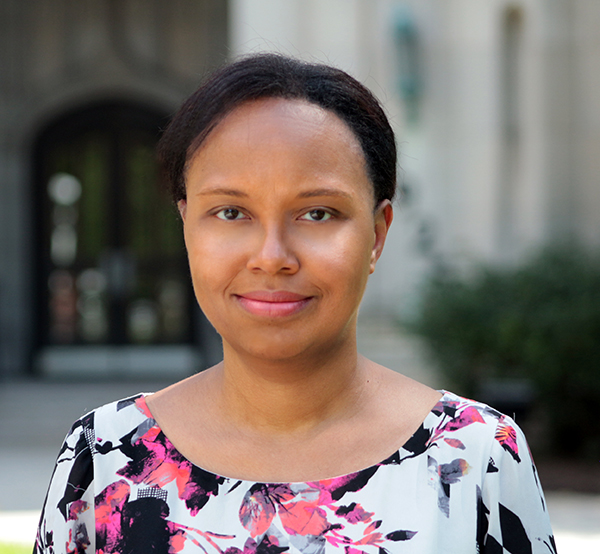 Kimberly Mack holds a Ph.D. in English from UCLA, and she is an Assistant Professor of African American literature and culture at the University of Toledo. Her book, Fictional Blues: Narrative Self-Invention from Bessie Smith to Jack White, about autobiographical self-fashioning in contemporary American blues fiction and popular music, is forthcoming in December 2020 from the University of Massachusetts Press as part of their African American Intellectual History series. Kimberly's second book, The Untold History of Early American Rock Criticism, about the Black, Indigenous, and People of Color, and white women, who helped develop American rock journalism during the 1960s and 1970s, is under contract with Bloomsbury Academic.
Kimberly also holds an M.F.A. in creative writing from Antioch University Los Angeles. She received a fellowship to attend a two-week residency at the Virginia Center for the Creative Arts in June 2019. She also attended the Bread Loaf Writers' Conference in 2007 on a waiter workstudy scholarship, and the Vermont Studio Center in 2002. Her essay, "Johnny Rotten, My Mom, and Me," was published in Longreads in February 2019. Kimberly is currently writing her memoir, "I Love Rock 'n' Roll" A Black Girl's Musical Journey Across America's Great Racial and Class Divide. She is also a music critic who has contributed her work to national and international publications, including Music Connection, Relix, PopMatters, Hot Press and No Depression.
---
DAVID DARK
Associate Professor of Religion and the Arts
Belmont University

"Explain All These Controls: U2 & The Inner America"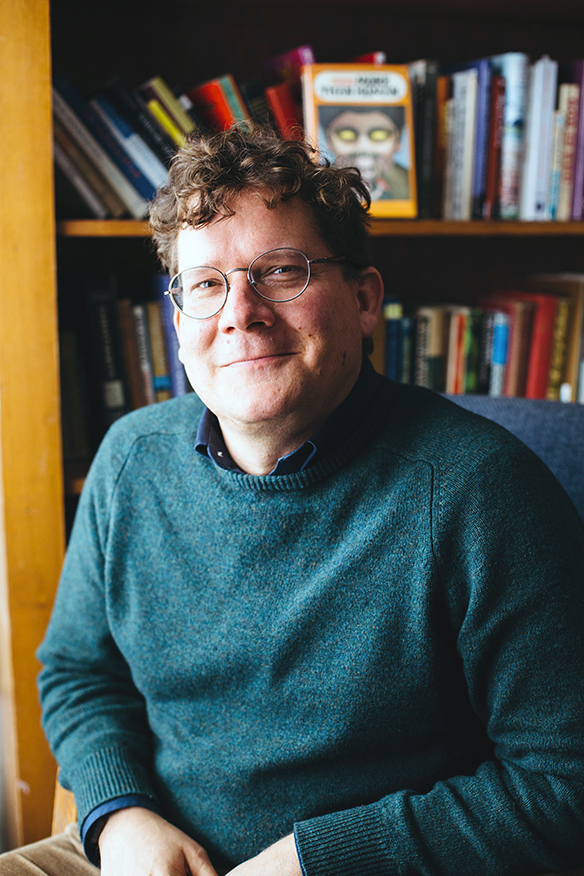 David Dark is the author of The Sacredness of Questioning Everything, The Possibility of America, and Everyday Apocalypse. A lifelong Nashvillian, he's also Associate Professor of Religion and the Arts at Belmont University and can be found on Twitter @daviddark.
---
TIMOTHY D. NEUFELD
Associate Marriage and Family Therapist & Adjunct Professor
Fresno Pacific University

"Embracing Opposites: The Integrated Self In U2's America"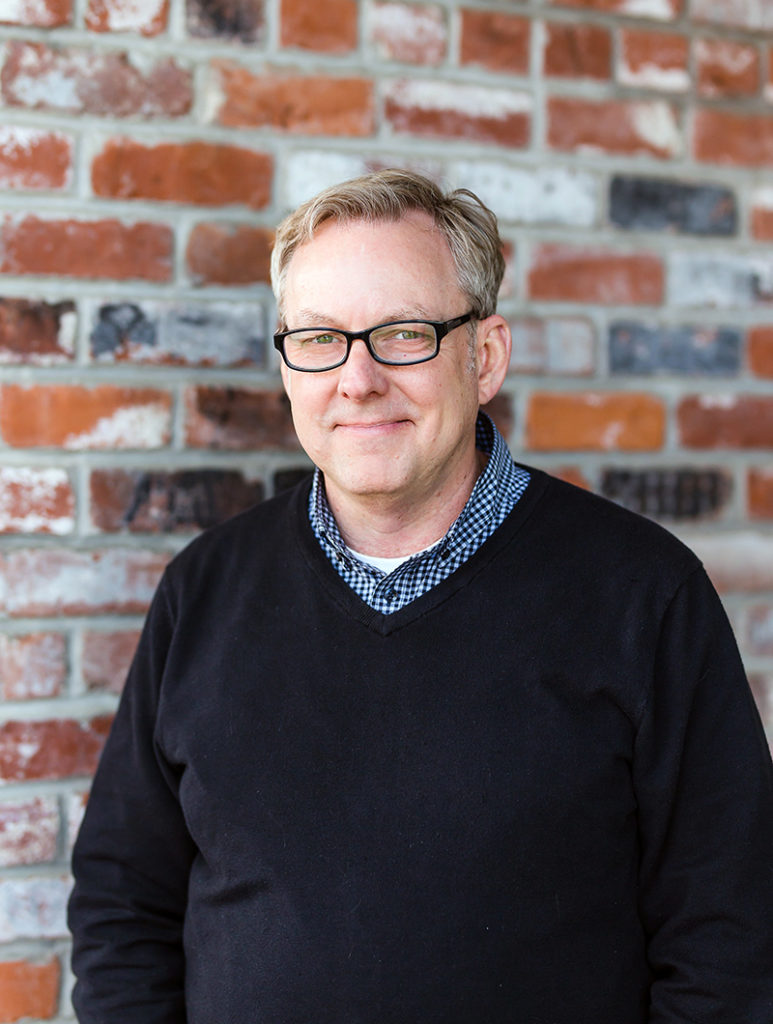 Dr. Timothy D. Neufeld, an associate marriage and family therapist in Fresno, CA, and an adjunct professor at Fresno Pacific University. He is the author of U2: Rock 'n' Roll to Change the World along with numerous academic and popular essays on the intersection of U2 and pop culture. He hosts an innovative online chat community called The Crystal Ballroom and invites you to follow him on Twitter and Periscope at @timneufeld.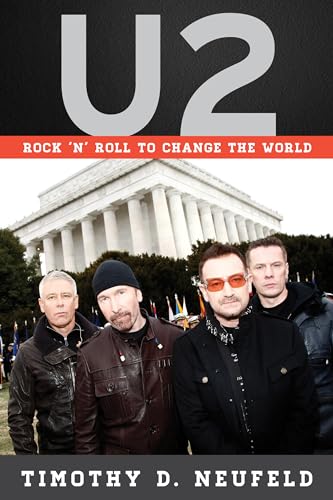 ---
CHAD E. SEALES
Associate Professor of Religious Studies
University of Texas at Austin

"The Spiritual Goal is American Soul: Bono and Blackface Minstrelsy"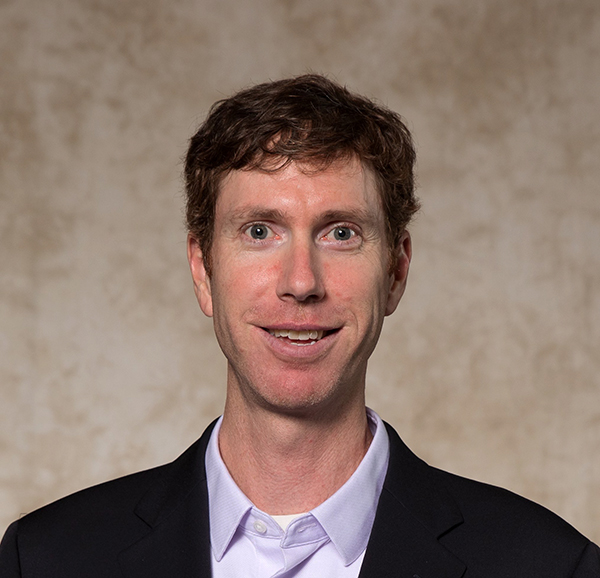 Chad E. Seales is Associate Professor of Religious Studies at the University of Texas at Austin. His research addresses the relationship between religion and culture in American life, as evident in the social expressions of American evangelicals, the popular practices of millennial capitalism, and the moral prescriptions of corporate managers and business leaders. He is the author of Religion Around Bono: Evangelical Enchantment and Neoliberal Capitalism (Penn State University Press, 2019), The Secular Spectacle: Performing Religion in a Southern Town (Oxford University Press, 2013), and has published articles on industrial religion, corporate chaplaincy, and secularism in the United States.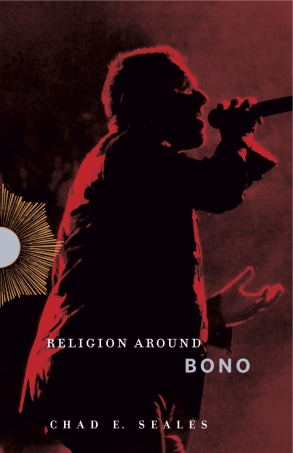 ---
CATHLEEN FALSANI
Author & Journalist

"The Start of What's Real"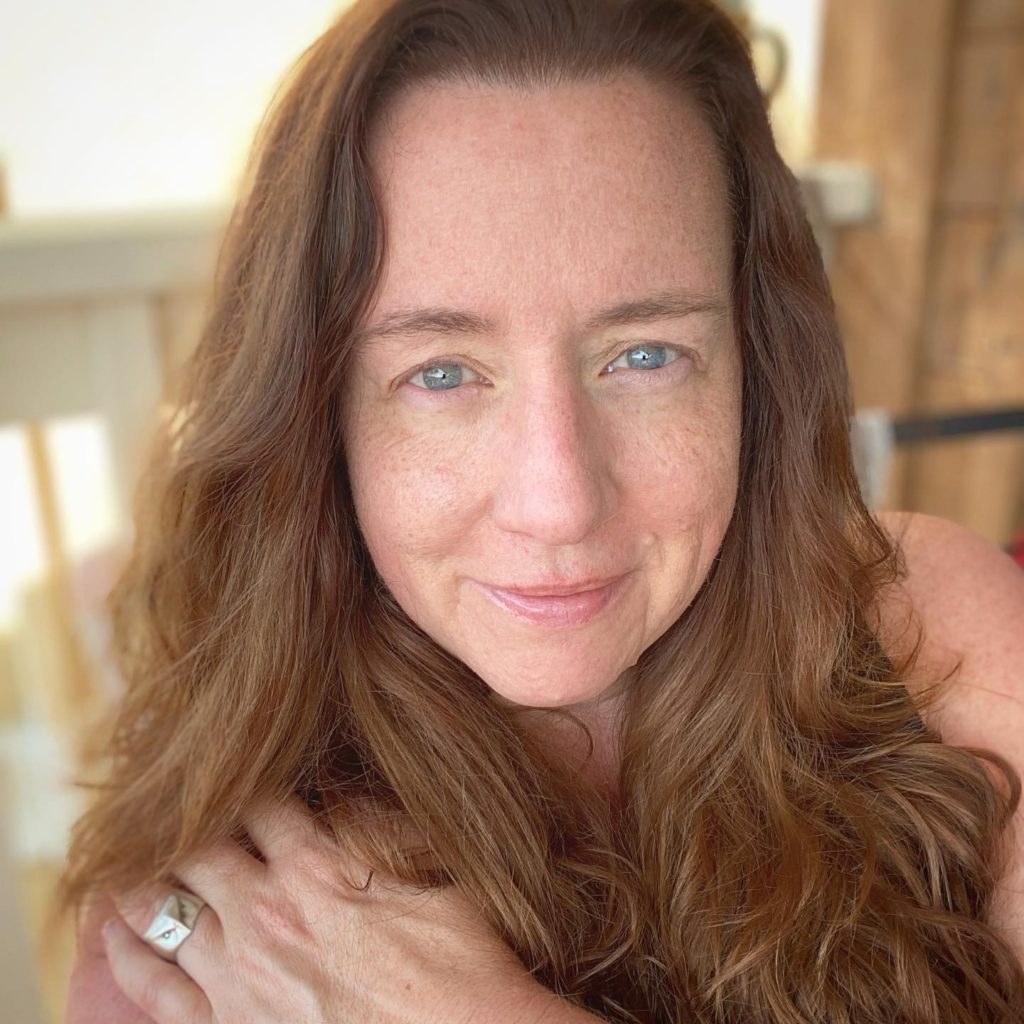 Cathleen Falsani is an author and journalist who has written about U2's music and activism for more than 20 years. She is co-host of the new podcast Artist Care and Feeding (debuting Oct. 20) and has spent the bulk of her pandemic lockdown "free time" plotting her emigration from Southern California to County Cavan. Follow her on Twitter and Instagram.
---
KEYNOTE INTERVIEW

"A Conversation About The New Film Jimmy Carter: Rock & Roll President"

BILL FLANAGAN, WRITER
MARY WHARTON, DIRECTOR
CHRIS FARRELL, PRODUCER

WITH KRISTI YORK WOOTEN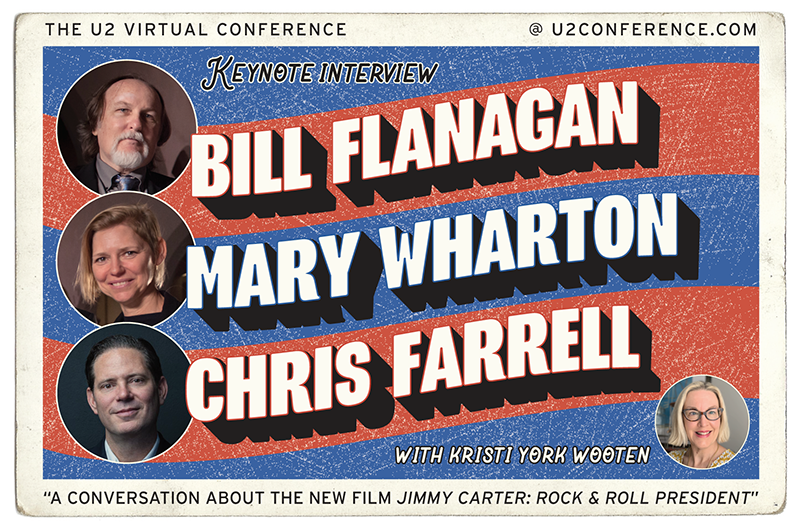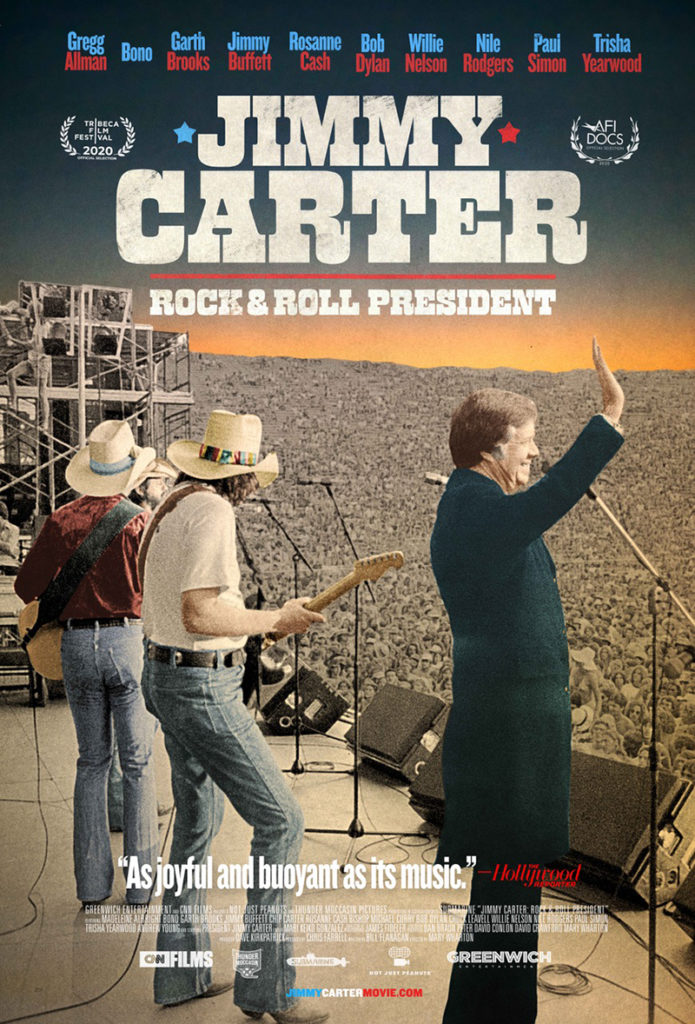 BILL FLANAGAN
Bill Flanagan is an American author, television producer and radio host. He wrote the novels A&R, New Bedlam, and Evening's Empire, the nonfiction books Written in My Soul and U2 at the End of the World, and the humor collection Last of the Moe Haircuts. Flanagan hosts the Sirius XM radio shows Northern Songs and Flanagan's Wake and contributes essays toCBS Sunday Morning. He created and produced the TV series Storytellers and Crossroads and has worked on series and specials for NBC, ABC, HBO, MTV, Nickelodeon, PBS, the Sundance Channel, and Showtime. Flanagan has written for Spy Magazine, Rolling Stone, Vanity Fair, Esquire, GQ, Air Mail, Men's Journal, and The New York Times. He wrote the 2020 film Jimmy Carter: Rock & Roll President.
MARY WHARTON
Mary Wharton Is the Director of Jimmy Carter: Rock & Roll President. She won the 2004 Grammy Award for Best Music Film for her documentary feature SAM COOKE: LEGEND. Other notable feature film credits include JOAN BAEZ: HOW SWEET THE SOUND, the platinum-selling concert film PHISH: IT, and FARRAH FAWCETT. Mary has dedicated her career to making documentaries about music, including for the VH1 "Legends" series about U2, David Bowie, The Doors, Elton John, George Clinton, and Jimi Hendrix. She served as a producer on the Grammy-winning documentary "Bruce Springsteen: Wings For Wheels, The Making of Born To Run" (Sony/BMG, 2005) and as an Executive Producer of "Tell Them Anything You Want: A Profile of Maurice Sendak," directed by Lance Bangs and Spike Jonze (HBO, 2009).
KRISTI YORK WOOTEN
Kristi York Wooten is a music journalist and international development advocate who currently serves as president of The Atlanta Press Club. She published her first major album review in Andy Warhol's Interview magazine in 1992. Beginning in 2002, she became an original volunteer for DATA and later the ONE Campaign and is also an active supporter of CARE and The Carter Center, both based in Atlanta. In 2014, she was part of the team that launched the National Center for Civil and Human Rights. Her writing has been published by the New York Times, The Economist, The Atlantic, Rolling Stone and Newsweek, although U2 fans may know her from a recent Twitter thread about the band's ties to Georgia.
---
U2 Conference 2020 attendees can rent Jimmy Carter: Rock & Roll President for viewing here. Once you have rented the film for $4.99, you have 14 days to start watching. Once you have started watching, you have access for 72 hours and can watch as many times as you like in that 72 hour period. The film's distributor, Greenwich Entertainment, is able to distribute the film only in the United States.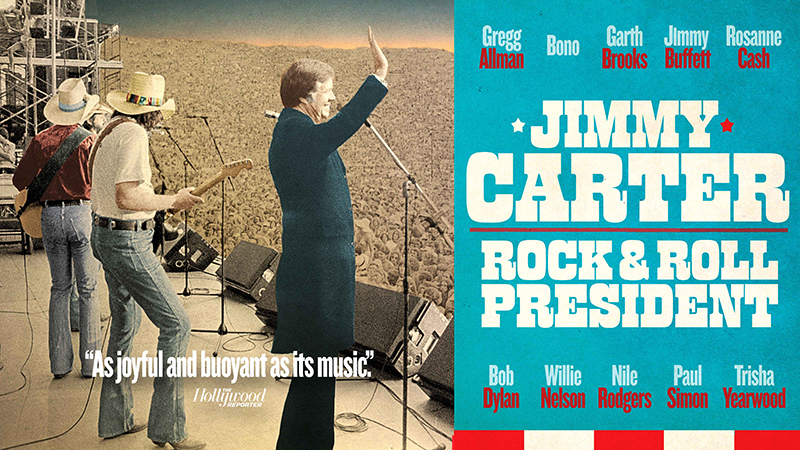 ---
PRESENTERS & PERFORMERS
adad
Presentations, performances, readings and conversations will be grouped into panel or single-presenter sessions, and will be either live (synchronous), pre-recorded (asynchronus/on-demand) or hybrid. Topic discussion sessions, roundtable sessions and themed meetup rooms are designed especially for participation by all attendees. The session styles will be one of these types:
a panel talk with two or three paper presentations
a single presenter offering a personal narrative and reading
a hosted discussion room based on a topic
a hosted roundtable presentation based on topic
a moderated meetup room for chats on a specific theme
a musical performance
a cooking demonstration and conversation designed for you to cook along with at home
Most sessions will be about 60-minutes long and have time for live Q&A, with the option to continue discussion in meetup rooms after the session is over. Meetup rooms and some discussions groups will be open and running all week long. As we build the schedule, we will post it in our virtual conference space with Whova.
adad
The Truth Can Be Awkward: Discussing U2's Critique of Racism and Violence in America
Jeffrey Blount
Author of The Emancipation of Evan Walls and Emmy Award-Winning NBC Television Director
Rebecca Bruff
Author of Trouble the Water
Hosted discussion room format, open to all
The U2 Studies Network Launch Meeting
Scott Calhoun
Director of The U2 Conference, Professor of English, Cedarville University
Moderated meetup room
Unforgettable Fire: U2, MLK, and America
Derek Catsam
Professor of History and Kathlyn Cosper Dunagan Professor in the Humanities, University of Texas-Permian Basin; Senior Research Associate, Department of History, Rhodes University, Grahamstown, South Africa
Paper presentation
WATCH MORE TV: U2 Performances on American Television
Jackie Clary
Archival Researcher
Presentation with additional watch party of TV clips
When Steven Comes Marching Home Again: An American Soldier & U2 Fan's Poetry and Perspective
Steven Croft
Former Sergeant/E5, US Army and Longtime U2 Fan
Marshes of Glynn Libraries Staff, Brunswick, Georgia
Personal narrative and reading
We Got John Coltrane: U2's American Talismans
Kevin Farrell
Associate Professor of English, Radford University Carilion
Paper presentation
Be The Bono In The Room
Micheal Felker
Pastor and Leadership Coach
Paper presentation
America Engulfed In A Retrograde, All Around: Diffracting U2's "Ordinary Love" Through The Prism Of Pearl Jam's "Retrograde" (And Vice Versa)
Nathan Frank
PhD Candidate, English Literature, University of Virginia
Paper presentation
How Did U2 Rock Your Vote?
A hosted conversation with U2 fans about how U2 inspired your activism and politics.
Jenny Steadman and Hillary Frank
The Garden Tarts, The U2-ish Podcast, Kissing Lips & Breaking Hearts
Hosted discussion, open to all, recorded for editing as a podcast.
Souls On The Tree Of Pain: An Ellacuría Echo In "Bullet The Blue Sky" And The Theological Framework of U2's Two Americas Then and Now
Steven Harmon
Professor of Historical Theology, Gardner-Webb University School of Divinity
Paper presentation
Where the Streets Have Your Name
Verlinda Henning
Community leader, U2 fan on a perpetual journey of discovery and spiritual pilgrim
Memphis, Tennessee
Hosted discussion, open to all, about U2's "American Soul" compared to the American Soul of your experience
"Our Words Will Be Louder"
Interview and Performance with HuDost
Sampling U2 For The American Classroom
Brian Johnston
Visiting Assistant Professor, Faculty Advisor: Miami Debate Club, Department of Media, Journalism & Film Miami University
Presentation and hosted roundtable, open to all
Held To Ransom, Hell To Pay: U2's War As Portraying The Immigrant's Pitfalls In America
James Lappin
EAP Tutor, Glasgow University
Paper presentation
The Urban Landscape Of U2's America
Mark Meynell
Europe & Caribbean Director, Langham Partnership; Independent Writer and Cultural Critic
Paper presentation
It's A Musical Journey: The Joshua Tree & National Identity
Bradley Morgan
Partnerships Director for CHIRP Radio, Chicago, and Associate Board Member for the Art Institute of Chicago's Gene Siskel Film Center
Personal narrative and reading
American Soul: Biblical Allusions & Big Ideas
Ken M. Penner
Professor of Religious Studies, St. Francis Xavier University
Mike Scott, Author for BonosBible.com
Paper presentation
The Miracle (Of American Soul): Searching For The American Dream Within Trump's Wall
Diane Pennington
Senior Lecturer in Information Science, Strathclyde iSchool; Course Director, MSc/PgDip Information & Library Studies, Department of Computer and Information Sciences, University of Strathclyde
Paper presentation
Collaboration or Cultural Appropriation? Reconsidering U2 and Black Music on Rattle and Hum
Mark Peters
Professor of Music, Department Chair, Trinity Christian College
Paper presentation
But I Still Haven't Found … : The Joshua Tree Tour & U2's Evolving Idea of "Liveness"
Gianni Sibilla
ALMED School of Media and Entertainment, Università Cattolica di Milano
Paper presentation
Religious Nuts, Political Fanatics and Drunk Chickens: Eating U2's America
Gary Stevenson
Chef, Theo's Feast
A cook-along presentation and conversation, with recipes and ingredient lists supplied in advance
Soul Work: two blessings and the eXPERIENCE tour
Steve Taylor
Senior Lecturer, Department of Theology, Flinders University
Paper Presentation
Biographing An Irishman in America: The Curious Case of Paul Hewson
Travis Thrasher
Personal narrative and reading
Plant a Demon Seed: Revisiting America In The Film Rattle and Hum
Theodore Louis Trost
Professor, Department of Religious Studies and New College, University of Alabama
Presentation and conversation after viewing Rattle and Hum, co-hosted with Helena Torres Montes García, Instituto Tecnológico y de Estudios Superiores de Monterrey, México City Campus
U2 in the Classroom: A Roundtable for Educators
Dave Whitt
Professor, Communication Studies, Nebraska Wesleyan University
Presentation and Conversation, open to all
Music Performances by JuliAnne Wright
JuliAnne Wright
---