The keynote speakers for the U2 Conference 2018 are Catherine Owens and Stuart Bailie. Two special In Conversation sessions will feature Shaughn and McGrath and Steve Averill, and Andy Rowen and Steve Stockman. Plenary session speakers are Beth Nabi of the U2 Tattoo Project and Associate Professor of Graphic Design and Digital Media, John Brewer, Professor of Post Conflict Studies in the Senator George J. Mitchell Institute for Global Peace, Security and Justice at Queen's University, and Professor Fiona Magowan, FAcSS, Fellow of the Senator George J. Mitchell Institute and the School of History, Anthropology, Philosophy and Politics, Queen's University.
More information below about each of these speakers.
Keynote Speaker Catherine Owens
Lecture title: Vision Into Visibility: How PopMart's LED Technology Changed the Story
Catherine Owens is an Irish artist living and working in New York City. Her work is largely installation based, originating from ideas that evolve through drawings, painting, sculpture, photography, film, video, sound and virtual reality.
Owens has exhibited works at Feldman Gallery, New York, Morris Healy Gallery, New York, Yokohama Museum of Art, Japan, the Kerlin Gallery and the Hugh Lane Gallery in Dublin Ireland.
As well as her own solo art practice Owens is known for her collaborative work with U2. As creative director of screen imagery for animation, film and video, she created visual content for five U2 world tours from 1992 – 2010, from ZooTV to U2360°.
She directed and was a producer on the first digital 3D film (U23D) made for Imax theatrical release in 2008. Shot in South America, its creation spearheaded a series of major technological breakthroughs in 3D filmmaking. The New York Times hailed it as "The first IMAX movie that deserves to be called a work of art."
Using the technical and production knowledge gained while collaborating on large scale global projects over the last 20 years, Owens has incorporated this information into her current work, creating a series of LED based light works that seamlessly bring technology and mark making together.
In November 2017 she will exhibit a series of new LED light based Triptych painting and a 360° soundscape at Kustera Projects in Red Hook Brooklyn.
Other collaborative projects include directing visual content and animation for the San Francisco based group Kronos Quartet and for the Chinese Pipa player Wu Man, whose Carnegie Hall debut featured an intricate 20-minute animation composed of watercolor paintings.
Owens has attended four Lincoln Center Director's Labs in New York as a guest artist and was a keynote speaker at SIGGRAPH in 2008, where she spoke about working in 3D under the title; Giving Technology Emotion: From the Artist's Mind to U23D.
In April 2010 she traveled to India to make a 3D documentary about Kumbh Mela, the largest spiritual gathering in the world that takes place once every 12 years.
And in 2012 she shot her third 3D film project, a documentary on the Irish Dancer Colin Dunne – It was broadcast on the BSkyB 3D and the Sky Arts network in November 2012. The Theatrical version was launched at the Jameson Dublin Film Festival in February 2013.
In 2014 she launched "Field Prints" a set of prints representing impressions of the vistas found close to her studio in the Blackwater Valley, Co. Waterford, Ireland.
Owens has spoken widely about the interaction of Art and Technology, recently delivering speeches at the 'VR On The Lot' conference at Paramount Pictures, Los Angeles, 'The Art Of VR" Sotheby's, New York and INSPIREFEST, Dublin Ireland.
Keynote Speaker Stuart Bailie
Lecture title: Holy Wars And Northern Stars: U2 and Conflict In Ireland
Stuart Bailie is a music writer and broadcaster based in Belfast. He has been a music industry professional for 30 years, writing for NME, Mojo, Uncut, Q,  The Times, The Irish Times, The Irish Independent, Classic Rock, Music Week, Belfast Telegraph and Hot Press.
He has written U2 cover stories for NME, The Sunday Times Culture and Alternative Ulster and has covered the band for many more publications. He wrote the sleeve notes to the U2 Go Home: Live from Slane Castle DVD and was Associate Producer of a BBC Radio 2 documentary on U2 in 2001.
In his feature on U2 for NME in 1992, while discussing with Bono the contradictions implicit in rock 'n' roll, he mentioned to Bono that William Blake's poem "The Marriage of Heaven and Hell" tries to reconcile similar contradictions. He then heard Bono reply, "I know. I've just written a song for our next record called 'Songs of Innocence and Experience,' after reading Blake," making Bailie quite possibly the first person outside of U2 to know – in 1992 – that U2 was planning to release music inspired by Blake's poems Songs of Innocence and Experience. (Thanks to Dirk Rüpke at u2tour.de for bringing this to our attention.)
Bailie lived in London for 11 years and was Assistant Editor of NME from 1993-1996. He also wrote sleeve notes for Clannad, Nanci Griffith, Steve Earle and The Waterboys. He wrote the authorized story of Thin Lizzy, The Ballad Of The Thin Man, in 1997. He was the writer and narrator of Still In Love With You: The Gary Moore Story (BBC TV, 2011). He was the author, originator and narrator of So Hard To Beat, a two-part documentary on the story of music from Northern Ireland. (BBC TV, 2007), and a scriptwriter for BBC Radio 2 documentaries on U2, Glen Campbell, Thin Lizzy and Elvis Costello.
Bailie wrote the Arts Council of Northern Ireland's essay on popular music, A Troubles Archive Essay and is currently writing a book about music and conflict in Northern Ireland, to be released in 2018. He blogs at www.digwithit.com.
Special Guest Sessions
Shaughn McGrath and Steve Averill: Pop in the Age of Experience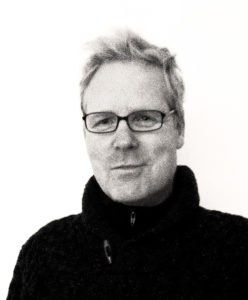 Shaughn McGrath
Right out of college, Shaughn McGrath joined a young design studio in Dublin called Works Associates run by Steve Averill. The studio worked with many young Irish bands and artists, such as Clannad, Something Happens, A House, and U2. Later clients were PJ Harvey, Depeche Mode, Dave Gahan, Martin Gore, and Art of Noise. The name above the doors changed to ABA, Four5One and then AMP Visual, which McGrath formed in 2010. AMP is a multi-specialised creative design studio, developing integrated creative solutions for international brands in the corporate and entertainment sectors. It specializes in corporate identity and brand development, music and merchandising design, both for large brands and re-branding roll-outs for boutique and bespoke design projects.
McGrath has designed for U2 continuously since Achtung Baby in 1990, developing a close working relationship involving creating comprehensive promotional campaigns and advertising, books, special packaging, and tour merchandising, not to mention working on all of U2's albums and singles since 1990. For U2, the design process begins with the music and as the music is refined during the recording, the graphics also change. The final design comes together after the band and the creative team discuss all aspects of the project. He appreciates the unusual longevity he has had career-wise in working with U2 as a client for nearly 30 years.
Pop was the first time McGrath took on a complete U2 campaign. Pop allowed for a wide creative scope with references to the graphic Pop Art world in general with its layouts, colour palettes and iconography, which McGrath had fun expanding upon for U2. Because of the breadth of the entire campaign, from album packaging, the tour merchandising and the subsequent promotion and advertising, it was a year and half of constant work. Creatively, Pop took a long time to figure out, both for the band and consequently for McGrath. It gave him the opportunity to explore numerous different creative processes, learn all-new aspects of graphic design, and produce some nice work along the way.
"I approach my work for U2 with enthusiasm and conviction. Each project should be seen as an opportunity to push boundaries and create distinctive and engaging work. I'm driven by a sense of responsibility to the band and the fans, and to the environments where the work is ultimately seen and hopefully enjoyed," McGrath says.
McGrath has also served as a judge on several design awards panels and lectures internationally on his work and the design industry.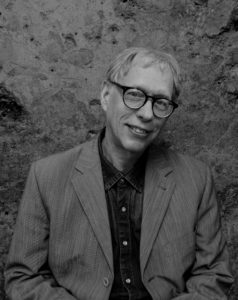 Steve Averill
As a teenager two things were of primary interest to Stephen Averill: music and graphics; and from early on he sought ways to combine the two. The first real opportunity to bring them together came when he founded The Radiators From Space and designed their first single cover which was instrumental in getting the band a record deal. This, in turn, led to an approach from a young bass player named Adam Clayton seeking advice for his band, then know as The Hype. An early Averill suggestion was to change that name. His suggestion was U2. The band won a competition under that name and so stuck with it. The rest of their history since then is fairly well-known!
Averill began his career in the creative industry as a advertising art director. He eventually became the creative director of an upcoming agency before setting up a dedicated design consultancy that specialized in entertainment and music industry projects. During the 1980s and '90s, they worked with most of the best Irish-based acts, including The Script, The Dubliners, The Hothouse Flowers, Aslan, Cactus World News, Clannad and more recently with Luka Bloom and Finbar Furey.
Some international clients with whom the has worked have included Elvis Costello (when he was an Irish resident), Depeche Mode, The Mavericks and Dierks Bentley and renowned photographers including Anton Corbijn, Jill Furmanovsky, Brian Griffen as well as Irish based photographers Amelia Stein and Conor Horgan. There have also been a host of UK and Irish bands and solo artists since that time.
In recent times since retiring from AMP Visual, Averill has continued using his graphic design skills to work with a specialist not-for-profit project called Bí URBAN a retail/teaching/workspace in Stonybatter in the heart of Dublin, where he recently had an exhibition of six limited edition prints of photographs he took during the shoot for the Joshua Tree album in 1986. This was titled Death Valley 86.
Averill, under his stage name of Steve Rapid, continues to perform with his Radiators from Space colleagues as Trouble Pilgrims. The band recently released their debut CD Dark Shadows and Rust. He continues to perform with that band and to work with upcoming musicians as a consultant and designer.
Andy Rowen and Steve Stockman: If You Twist and Turn Away: The Power of Songs to Change a Life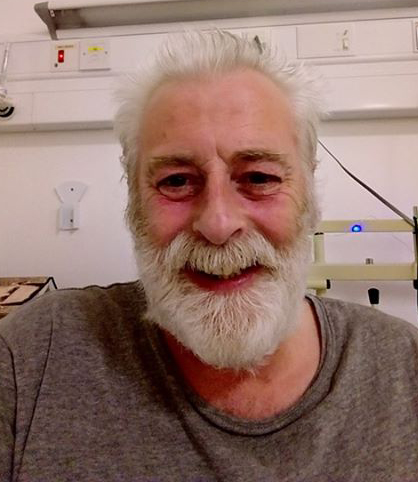 Andy Rowen
Andy Rowen is a childhood friend of Bono's who became an inspiration for U2's songs "Bad" and "Raised By Wolves." Bono has said before about Andy that he is "a friend of mine, about as close as you can get, [who] squandered his intelligence and his gifts to heroin. … Ireland in the '70s was a tough place. On any other Friday at 5.30 pm in 1974, I would have been on Talbot Street in a record shop. On May 17th I rode my bike to school that day and dodged one of the bloodiest moments in a history that divided an island. 3 car bombs coordinated to detonate at the same time destroyed Dublin's city centre. My old friend Andy Rowen (Guck Pants Delaney we used to call him) was locked in his father's van as his dad ran to help save the victims scattered like refuse across the streets. The scene never left him, he turned to one of the world's great pain killers to deal with it. … Andy says, 'Heroin is a great pain killer until it kills you.' He survived. A hero to me."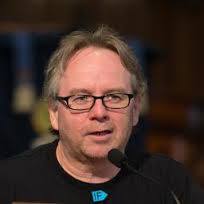 Steve Stockman
Steve Stockman is minister of Fitzroy Presbyterian Church in Belfast. He is a blogger, poet, peace activist and wrote Walk On: The Spiritual Journey of U2. e is a co-founder of the 4 Corners Festival  and a regular contributor to BBC Radio. He is married to Janice, has two daughters and is delighted that his beloved Manchester City has become one of the best soccer teams in the world!
Plenary Session Presentations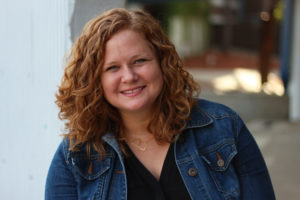 Beth Nabi
Lecture Title: Ink, Icons, Identity: U2 As Written On Skin
Beth Nabi is an associate professor of graphic design and digital media at the University of North Florida in Jacksonville, Fla. She earned her bachelor's degree in English from the University of Florida and her master's degree in graphic design from the Savannah College of Art and Design. As a graphic design educator, she specializes in publication design, graphic design history and design for social good. A 26-year fan of U2, Nabi studies the bands's visual identities, marketing and branding, and has presented her research on these topics at several academic conferences. Her research on U2's visual history led her to create the U2 Tattoo Project in 2015, an ongoing international study and curation of U2 fan tattoos. She has traveled to 10 countries and documented more than 300 fans in person, with another 300 online submissions from U2 fans all over the world. In August 2016, the U2 Tattoo Project's first exhibit, "Ink, Icons, Identity: Exploring U2's Brand Through Fan Tattoos," opened at the UNF Gallery of Art in Jacksonville. It showcased bodily markings in the context of related U2 artifacts; presented the compelling personal stories behind the tattooed logos, symbols and lyrics; and explored the dynamic relationship between fan and band as U2's visual identity passes into the hands and onto the bodies of fans. As part of a celebration for the band's 40th anniversary, the Project exhibited at the Rock and Roll Hall of Fame in September 2016, presenting a chronological narrative of the band's four decades through fan tattoos.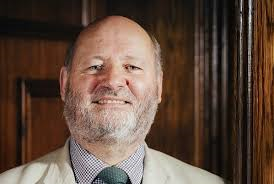 John Brewer
Lecture title: 1998 as a Cultural Moment in Belfast
John Brewer is Professor of Post Conflict Studies in the Senator George J. Mitchell Institute for Global Peace, Security and Justice at Queen's University Belfast. He was awarded an Honorary DSocSci from Brunel University and is a Member of the Royal Irish Academy, a Fellow of the Royal Society of Edinburgh, a Fellow in the Academy of Social Sciences and a Fellow of the Royal Society of Arts. He has held visiting appointments at Yale University, St. John's College, Oxford, Corpus Christi College Cambridge, and the Australia National University. He has been President of the British Sociological Association. He is Honorary Professor Extraordinary at Stellenbosch University and is a member of the United Nations Roster of Global Experts. He is the author or co-author of sixteen books and editor or co-editor of a further six.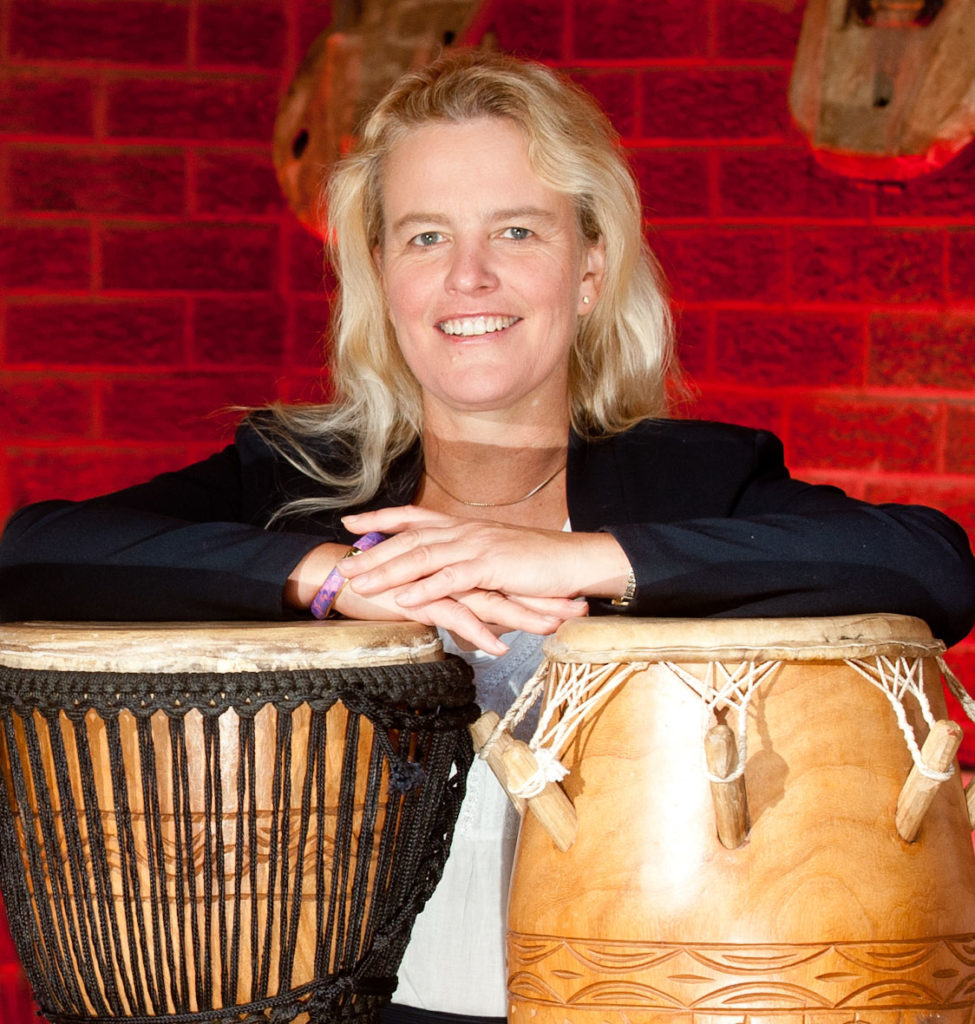 Fiona Magowan
Lecture title: Can Music End Conflict? Ethnomusicology and Interdisciplinary Perspectives on the Politics of Persuasion and Peacebuilding
Fiona Magowan is Professor of Anthropology and a Fellow of the Senator George J Mitchell Institute for Global Peace, Security and Justice at Queen's University, Belfast. She is a Fellow of the Academy of Social Sciences and was a former Chair of the Anthropological Association of Ireland, Chair of the Music and Gender Study Group of the International Council of Traditional Music and Vice President of the Australian Anthropological Society. She is a member of the Royal Anthropological Institute's Ethnomusicology Committee and has conducted fieldwork on the performing arts, sense, emotion and ritual in north east Arnhem Land, Queensland, South Australia, as well as in Brazil and Mozambique. She is author or editor of seven books and PI of the PACCS funded project, Sounding Conflict: From Resistance to Reconciliation (2017-2021) and the GCRF funded project, Dance, Art and Drama in Conflict Transformation in Mozambique (2018).