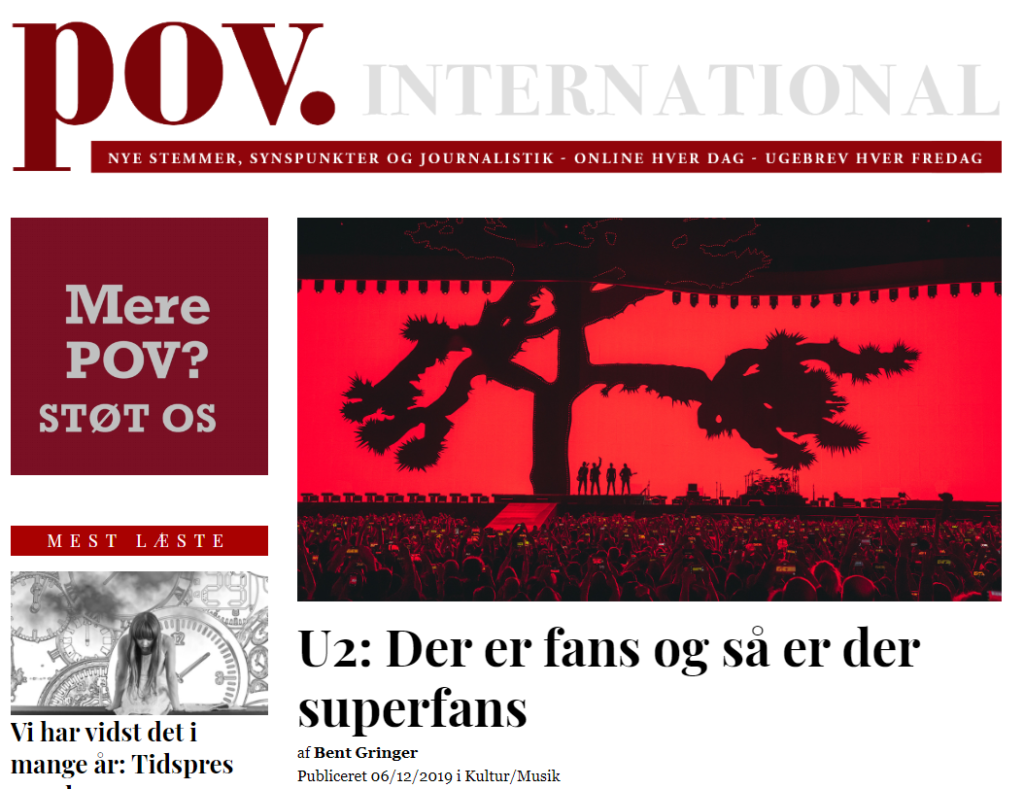 U2 fan, academic and journalist Brent Gringer published "U2: Der er fans og så er der superfans," on December 6, 2019, in the online popular journal POV.
Gringer's amazing longread essay of over 11,000 words is partly an informal study and partly a personal comment written in Danish on U2 fan behavior, focusing primarily on the motivations and strategies a segment of the U2 fandom have for seeing U2 live. He offers comments on the academic study of U2 and its fans as well.
Please help spread Gringer's essay to U2 fans and academics reading Danish!
For an unofficial translation of Gringer's essay in English, here is a PDF. If you know of someone who can supply a better translation, please contact us, as we'd like to offer the best translation possible in English of Gringer's work.