Congratulations to Richard S. Briggs, who contacted the U2 Studies Network to let us know a paper he first presented at the 2018 U2 Conference in Belfast was published in the current issue of Glass, the journal of the Christian Literary Studies Group at Oxford University.
His article, "'A Table in the Presence of My Enemies': 'Songs of Descent' from Psalm 23 to U2's Pop," is available at the moment only to subscribers of Glass. However, when the next issue of Glass is published, selected articles from previous issues become available for free as a PDF here. We hope Briggs' article will be available later this year for free, and if it is we'll let you know.
The abstract for Briggs' article is:
U2's 1997 Pop album has been compared to aspects of the book of Psalms, with its inclusion of key moments of lament and complaint in the presence of God. It can be read as a series of 'poems' that explore the world 'in the presence of (my) enemies', as Psalm 23 puts it. One question raised by this reading is: who are Pop's enemies? I suggest that the album lacks focus on this issue, and blurs the line between focusing on God's enemies (classically: sin, death and the devil, as per the final song 'Wake Up Dead Man'), and focusing on the various ways in which evil is manifest in human life and relationships instead. The result is an album that represents a descent into the problems of the world with no clear path marked out for a corresponding ascent.
The U2 Studies Bibliography has been updated with this entry:
Briggs, Richard S. "'A Table in the Presence of My Enemies': 'Songs of Descent' from Psalm 23 to U2's Pop." Glass 32 (2020), 50-55.
The Rev. Dr. Richard Briggs is Lecturer in Old Testament, Director of Biblical Studies, Cranmer Hall, St. John's College, Durham University, Durham, England.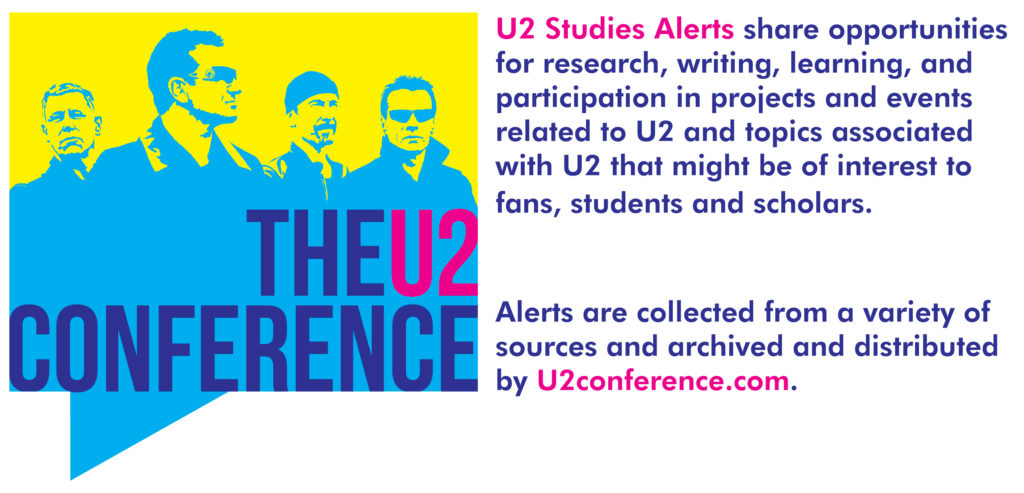 ---