Contributed by Theodore Louis Trost, Professor in Religious Studies and New College, The University of Alabama

U2's third album, War (1983), is conflict-ridden and war-torn. In this regard, it is not far removed from the conditions under which punk rock itself emerged. As Iggy Pop says on The Stooges' eponymous first album: "This is 1969, OK? War across the USA." Soon after Iggy uttered those words, four students were killed by national guardsmen at Kent State University in Ohio, and two students were killed by the police near a dormitory off Lynch Street at Jacksonville State College in Mississippi.
The sense of dread that provided an edge to the sonic explorations of proto-punk rockers like The Stooges also influenced U2's formative years during the classic punk rock era. And now, well into the 21st century, a similar uneasiness hovers over American society, intensified by a world-wide pandemic. Perhaps once again, U2's War provides a soundtrack for the times.
The multiple hostilities War explores are exemplified in the album's opening track, "Sunday Bloody Sunday." The title refers to the incident in Derry, Northern Ireland, when soldiers fired upon unarmed civilians engaged in a civil rights protest.
While that conflict centered on religious differences ostensibly summarized in the binary opposition of Protestant vs. Catholic, the phrase also echoes other "bloody Sundays," including the racial strife in America typified by the brutal response of police in Alabama to marchers on the Edmund Pettus Bridge in Selma.
"How long must we sing this song?" Bono asks. This question, as old as the Psalms, returns on the album's closing track "40." In between, other songs of political strife impinge upon and shape the contours of romance and longing.
"Refugee," for example, introduces the tragedy of displacement, perhaps as the consequence of war, and the ensuing quest for refuge in the "promised land" of America. It is not clear, by the song's last stanza, whether the refugee's hope to live in America is satisfied. But the fate of her 21st century counterpart is less in doubt: walls are being constructed to keep her out.
"New Year's Day" depicts the struggle for solidarity in the face of seemingly intractable social polarizations; it juxtaposes the labor union cause with the desire of two lovers for union, affirming: "Though torn in two, we can be one."
Then, in "Two Hearts Beat as One," the beatings inflicted upon innocents caught up in political conflicts (as suggested by the martial-style drumbeats that characterize Larry Mullen Jr.'s playing on this particular album) are transformed into the singular heartbeat of lovers caught up in the dance.
"I will begin again," Bono sings on "New Year's Day." This new year's resolution is held in tension, as the album concludes with the song "40." The singer wrestles with a wearying inheritance, wondering: "how long to sing THIS song?" In response, a counter-chorus appears: "I will sing a new song."
This kind of conviction, this "way out of no way," is the exodus Martin Luther King Jr., pointed to from the steps of the state capitol in Montgomery at the end of the march that had begun in Selma.
"How long?" King asked rhetorically. He answered, "Not long!" and provided a series of justifications for that sentiment.
But, to paraphrase Iggy: "This is 2020, OK? War across the USA." And while camouflaged federal troops patrol the streets of Portland, and while the "Wall of Moms" and "Naked Athena" appear before them in protest, War leaves the listener dangling between the resolution to sing a new song and that relentless question that lingers as the album slowly fades away: "How long?"
One hopes for King's "Not long" while calling out, "Too long!"
---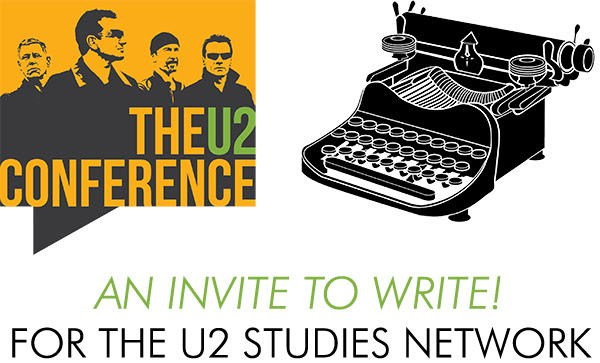 Would you like to contribute to the U2 Studies Network? We'd love to feature your short commentary or essay of 300 words or less on our 2020 conference theme of U2 and America. Or, make a short audio or video comment of around 2 minutes if you're not the writing type.
We're looking for personal narratives, updates on your U2 research, reflections on a U2 song you just listened to, a book you just read or reactions to current events. Just keep it focused on you, U2 and America.
Contact us here for more details on how to make your contribution.
---

We have so many ways for scholars, students and fans to be on the completely virtual international U2 Conference program for 2020. Read about the theme of Heartland: U2's Looking For American Soul and then please see our calls for more details on how to submit a proposal:
The deadline for proposals for presentations and fan participation is August 31, 2020, and the deadline for proposals from musicians is Sept. 15, 2020.
Submission details are at the links above. All presenters accepted for the program will receive a discount on what will be a modest registration fee.
---