STEVE AVERILL, Senior Art Director, AMP Visual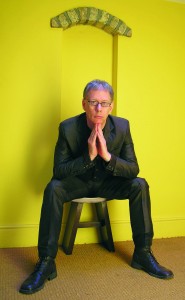 While growing up, two things were of prime interest to Steve Averill: music and graphics, and from early on he sought ways to combine the two. The first real opportunity to bring them together came when he founded The Radiators From Space and designed their first single cover which was instrumental in getting the band a record deal. This, in turn, led to an approach from a young bass player named Adam Clayton seeking advice for his band, then know as The Hype. An early Averill suggestion was to change that name. His suggestion was U2. The band won a competition under that name and so stuck with it. The rest of their history since then is fairly well-known!
Averill began his career in the creative industry as a advertising art director. He eventually became the creative director of an upcoming agency before setting up a dedicated design consultancy that specialized in entertainment and music industry projects. During the 1980s and 90s, they worked with most of the best Irish-based acts, including The Dubliners, The Hothouse Flowers, Aslan and Clannad.
Some international clients with whom they worked have included Elvis Costello (when he was an Irish resident), Depeche Mode, and renowned photographers including Anton Corbijn, Jill Furmanovsky and Brian Griffen. There have also been a host of UK and Irish bands and solo artists since that time.
In the current incarnation as AMP Visual, Averill works with designers Shaughn McGrath and Gary Kelly for such international acts as The Script, Nashville-based artists Dierks Bentley, and The Mavericks — as well as continuing his long-term relationship with U2.
Averill, under his stage name of Steve Rapid, continues to perform with his Radiators from Space colleagues as The Trouble Pilgrims. The Radiators from Space last year released an acclaimed album Sound City Beat on the Chiswick label.
BILL CARTER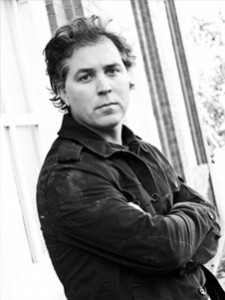 Bill Carter is the director of the award-winning documentary film Miss Sarajevo, a surreal and startling portrait of Sarajevo, the capital city of Bosnia, during the height of the city's siege, which includes personal accounts from his experiences delivering aid to the besieged city of Sarajevo during the Bosnian War. Bono was the film's executive producer and U2, along with Luciano Pavorotti, performed the theme song "Miss Sarajevo." In completely extraordinary circumstances, during the war Carter established a live satellite feed between the people of Sarajevo and many of the 1993 European concerts on U2's legendary ZooTV tour. For Sarajevans, this was an opportunity to speak to millions of young people about life under siege and destruction of Sarajevo, and helped to spur world action to end the conflict. Carter and Bono met in Italy in 2003 at a U2 concert during the war for an interview for Sarajevo television. Miss Sarajevo won the International Monitor Award, the Golden Hugo, and the Maverick Director Award (Newport Beach Film Festival).
Carter's first book, Fools Rush In, was about his experiences hand-delivering 1,200 tons of food during the Bosnian War and takes the reader on an emotional journey from Alaska to Sarajevo to the Southwest U.S. and back again. Bono described Carter's memoir as "Dante's Inferno for the MTV Generation. What a guide Bill Carter turns out to be to the hell of Sarajevo during the Bosnian War. Oddly, and inspiringly, he finds some heaven there."
Carter has since held more than 50 lectures at universities such as Harvard, New York University & Boston College – showing his film "Miss Sarajevo" and talking about the war in Bosnia. In 2009, he was given honorary citizenship to Sarajevo – an honor normally bestowed upon heads of state (he is the second journalist to receive the honor, after Christiane Amanpour).
Carter's second memoir, Red Summer, is the true story of his experience set net fishing in Egegik, Alaska on the shores of Bristol Bay over the course of four seasons. The book chronicles the extreme physical and mental exhaustion involved in harvesting wild salmon from the largest and most sustainable fish run in the world. The memoir follows the rugged sea captain Sharon Hart who is both revered and highly respected for her skill and experience in a profession mostly dominated by men.
Carter's third book Boom Bust Boom is a sweeping account of civilization's complete dependence on copper and what it means for people, nature, and our global economy.
In the past 15 years, he has traveled to more than 45 countries and has written for magazines including Rolling Stone, Men's Journal, Gear and Spin – and has directed short documentary films for Emmylou Harris and Calexico.
JOHN GORMAN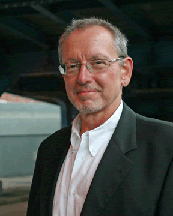 John Gorman, President of Gorman Media, met U2 on the band's first tour of the U.S., and has followed them throughout his storied career in the radio industry, which included 13 years at Cleveland's FM powerhouse WMMS. He's seen how radio has handled U2 over the years, and how it handles U2 today.
Gorman was born and raised in Boston. At 12 years of age he began operating a private radio station out of his family's attic. His father eventually pulled the plug on his broadcasts but that didn't discourage Gorman. As a teenager he worked in the commercial radio industry as a programming assistant, music director, and talk show producer where he remained until his move to Cleveland in 1973.
His first book, The Buzzard: Inside the Glory Days of WMMS & Cleveland Rock Radio – A Memoir, which covers his 13 years at the Cleveland powerhouse station, is in its third printing. He has won numerous broadcasting and charitable awards, was inducted into the Ohio Radio-Television Broadcasting Hall of Fame in 2000, and received a Cleveland Icon Perseverance award from the Cleveland Entertainment Coalition in 2006. Gorman was awarded "The Radio Consultant of The Year" (1985) at the Annual Pop Music Convention. He was also named "Operations Director of The Year" by Billboard in 1995. Gorman was inducted into the Cleveland Association of Broadcaster's Hall of Fame in April, 2008. He is celebrating his 43rd year in the media and communications business.
JIM HENKE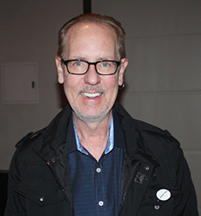 A native of Cleveland, Ohio, Jim Henke was a  writer and editor at Rolling Stone magazine for 16 years before being the vice president and chief curator at the Rock and Roll Hall of Fame and Museum for 18 years. At Rolling Stone, he served as Los Angeles bureau chief, music editor and managing editor. He met U2 in 1981 and wrote the first profile on U2 for American audiences, and then a cover story on U2 in the late 1980s. Also while at Rolling Stone, Henke co-edited The Rolling Stone Illustrated History of Rock and Roll and The Rolling Stone Album Guide.
While at the Rock Hall, Henke curated the 2003 major exhibition "In the Name of Love: Two Decades of U2." and numerous special exhibits for the museum, including "I Want to Take You Higher," an exhibit about the psychedelic era; "Roots, Rhymes and Rage: The Hip-Hop Story," the first major museum exhibit devoted to hip-hop; "Rock Style," a look at rock and roll fashion that was a joint venture with New York's Metropolitan Museum of Art, and "Lennon: His Life and Work," a major exhibit on the life and career of John Lennon. While at the Rock Hall, Henke edited two books, I Want to Take You Higher and Lennon: His Life and Work. He also wrote The Rock Pack, a three-dimensional book about the history of rock and roll, as well as three biographies: Lennon Legend, a biography of John Lennon that was published in the fall of 2003; Bob Marley Legend, a biography of Bob Marley that was published in 2006, and The Jim Morrison Scrapbook, which was released in fall 2007.
In 1988, Henke was asked by Amnesty International to write a book about the Human Rights Now concert tour. This tour featured Bruce Springsteen, Sting, Peter Gabriel and others and was organized to call attention to the International Declaration of Human Rights. The tour went around the world, with stops in India, Argentina, Brazil, the Ivory Coast, Zimbabwe, France, Italy, Japan, England, Costa Rica and America. Henke's book was published in December 1988.
Henke has also been the vice president of product development for Elektra Records. In 1992, Henke won the ASCAP-Deems Taylor Award for excellence in music journalism. He holds a Bachelor of Arts in journalism from Ohio Wesleyan University, where he has been honored with a Distinguished Alumni award.
BRIAN O'NEAL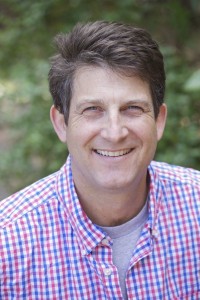 "Transition: Marketing U2 in the 1990s – A Conversation with Brian O'Neal"
Brian O'Neal has more than twenty years of experience in the public relations and media promotions industry, having worked for The Wasserman Group, Universal Music Group, and now Brian O'Neal Public Relations. As Vice-President and Co-Founder with Paul Wasserman of The Wasserman Group, he represented U2 for publicity campaigns in America in the 1990s as well as other musical icons including James Taylor, Bon Jovi, Keith Richards, John Lee Hooker, Depeche Mode, and Etta James.
Working alongside Wasserman, who had worked with U2 since their first U.S. campaign in the 1980s, O'Neal was the national publicist for Achtung Baby  and the Zoo TV tour. He created publicity strategies for U2's mid-90s projects the Zooropa album, "The Theme from Mission: Impossible" single, the Passengers album, and U2's work with Greenpeace and other organizations. He also worked on U.S. campaigns to promote the Pop album while going on the road with the PopMart tour and on location for related music video shoots. O'Neal worked closely with the band, Paul McGuinness, and Island Records and has unique, first-hand insights into how U2 transformed its brand and its marketing strategies in the 1990s.
O'Neal's extensive background also includes strategy and execution of worldwide media and grassroots marketing campaigns for the music industry's first major broadband programming initiative in conjunction with Internet Service Providers, and he launched public relations campaigns for Yahoo! Entertainment, Yahoo! Movies, Yahoo! Music, Yahoo! Auctions, and Yahoo! Sports, while also playing and active role in the initial brand development of Yahoo! as it transitioned to its initial public offering as a publicly held company.
Now for Brian O'Neal Public Relations, based in Los Angeles, he specializes in developing and executing strategic marketing and press campaigns with integrated social media services for content creators, technology leaders, and stealth start-ups.
UNFORGETTABLE FIRE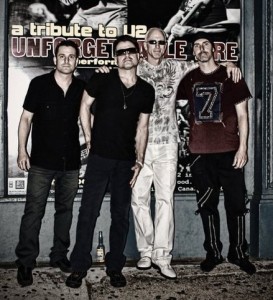 Unforgettable Fire, or "UF," is the longest running U2 tribute band in America, performing for over 18 years in some of the most prestigious venues and nightclubs around the country. Based in New York City, UF has earned a reputation among many as being one of the closest experiences to an actual live U2 concert. Highly respected in the tribute band community for their performance, the members of UF are also very dedicated fans of U2, and strive for complete authenticity while playing a very impressive array of U2's material from the pre-Boy era to the most recent studio releases. Experience UF, a U2 show like no other!
Visit Unforgettable Fire's website for more information about the band and videos of live performances.