On June 5, 2015, I delivered the closing address for a gathering of the North American Association of Christians in Social Work (California chapter) at Fresno Pacific University. In my talk, "Social Justice and Pop Culture: U2 as a non-traditional Christian voice," I suggest the thesis that "U2 models a non-traditional Christian witness by engaging the world — especially in areas of social concern — not by remaining isolated from it."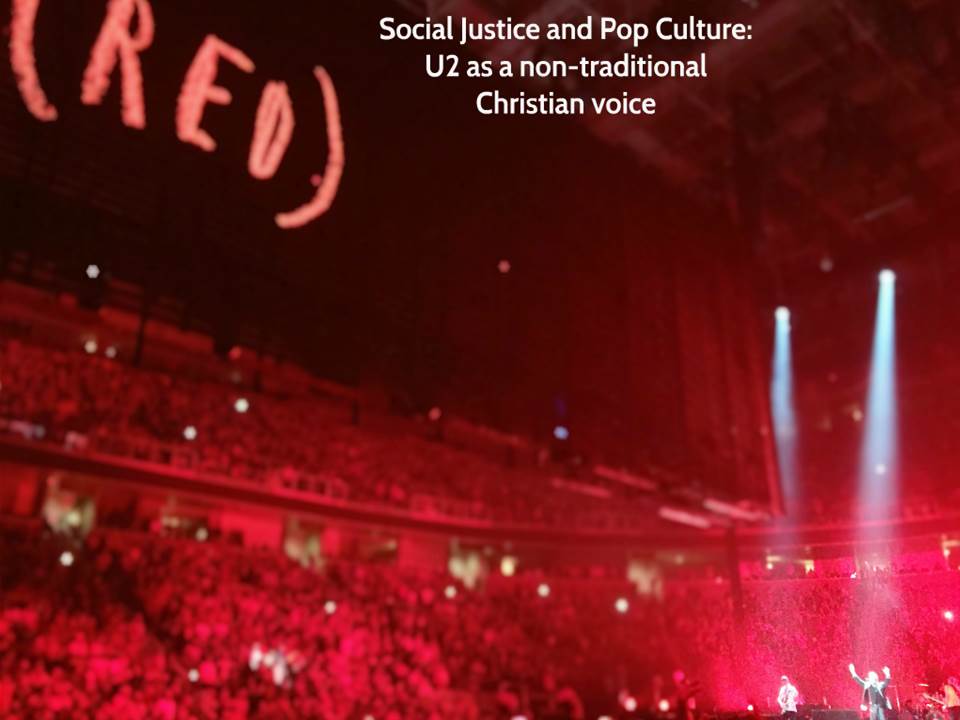 After giving a brief survey of Ireland, The Troubles and U2's own adolescence, I address the changing social commentary that "Sunday Bloody Sunday" provides across four decades of live performances, including the dirge-like presentation on the current Innocence + Experience tour. I finish by reflecting on Bono's own words about engagement with the culture, especially as faith prompts him to speak about social issues.
I captured a live Persicope stream of the presentation and edited in some of my visuals (including concert footage).
Video is on YouTube here.
My blog post about it is here.