Shaughn McGrath and Steve Averill: Pop in the Age of Experience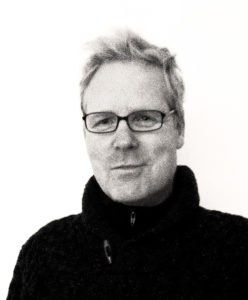 Shaughn McGrath
Right out of college, Shaughn McGrath joined a young design studio in Dublin called Works Associates run by Steve Averill. The studio worked with many young Irish bands and artists, such as Clannad, Something Happens, A House, and U2. Later clients were PJ Harvey, Depeche Mode, Dave Gahan, Martin Gore, and Art of Noise. The name above the doors changed to ABA, Four5One and then AMP Visual, which McGrath formed in 2010. AMP is a multi-specialised creative design studio, developing integrated creative solutions for international brands in the corporate and entertainment sectors. It specializes in corporate identity and brand development, music and merchandising design, both for large brands and re-branding roll-outs for boutique and bespoke design projects.
McGrath has designed for U2 continuously since Achtung Baby in 1990, developing a close working relationship involving creating comprehensive promotional campaigns and advertising, books, special packaging, and tour merchandising, not to mention working on all of U2's albums and singles since 1990. For U2, the design process begins with the music and as the music is refined during the recording, the graphics also change. The final design comes together after the band and the creative team discuss all aspects of the project. He appreciates the unusual longevity he has had career-wise in working with U2 as a client for nearly 30 years.
Pop was the first time McGrath took on a complete U2 campaign. Pop allowed for a wide creative scope with references to the graphic Pop Art world in general with its layouts, colour palettes and iconography, which McGrath had fun expanding upon for U2. Because of the breadth of the entire campaign, from album packaging, the tour merchandising and the subsequent promotion and advertising, it was a year and half of constant work. Creatively, Pop took a long time to figure out, both for the band and consequently for McGrath. It gave him the opportunity to explore numerous different creative processes, learn all-new aspects of graphic design, and produce some nice work along the way.
"I approach my work for U2 with enthusiasm and conviction. Each project should be seen as an opportunity to push boundaries and create distinctive and engaging work. I'm driven by a sense of responsibility to the band and the fans, and to the environments where the work is ultimately seen and hopefully enjoyed," McGrath says.
McGrath has also served as a judge on several design awards panels and lectures internationally on his work and the design industry.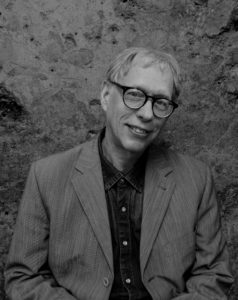 Steve Averill
As a teenager two things were of primary interest to Stephen Averill: music and graphics; and from early on he sought ways to combine the two. The first real opportunity to bring them together came when he founded The Radiators From Space and designed their first single cover which was instrumental in getting the band a record deal. This, in turn, led to an approach from a young bass player named Adam Clayton seeking advice for his band, then know as The Hype. An early Averill suggestion was to change that name. His suggestion was U2. The band won a competition under that name and so stuck with it. The rest of their history since then is fairly well-known!
Averill began his career in the creative industry as a advertising art director. He eventually became the creative director of an upcoming agency before setting up a dedicated design consultancy that specialized in entertainment and music industry projects. During the 1980s and '90s, they worked with most of the best Irish-based acts, including The Script, The Dubliners, The Hothouse Flowers, Aslan, Cactus World News, Clannad and more recently with Luka Bloom and Finbar Furey.
Some international clients with whom the has worked have included Elvis Costello (when he was an Irish resident), Depeche Mode, The Mavericks and Dierks Bentley and renowned photographers including Anton Corbijn, Jill Furmanovsky, Brian Griffen as well as Irish based photographers Amelia Stein and Conor Horgan. There have also been a host of UK and Irish bands and solo artists since that time.
In recent times since retiring from AMP Visual, Averill has continued using his graphic design skills to work with a specialist not-for-profit project called Bí URBAN a retail/teaching/workspace in Stonybatter in the heart of Dublin, where he recently had an exhibition of six limited edition prints of photographs he took during the shoot for the Joshua Tree album in 1986. This was titled Death Valley 86.
Averill, under his stage name of Steve Rapid, continues to perform with his Radiators from Space colleagues as Trouble Pilgrims. The band recently released their debut CD Dark Shadows and Rust. He continues to perform with that band and to work with upcoming musicians as a consultant and designer.