Contributed by Steven Croft, a lifelong U2 fan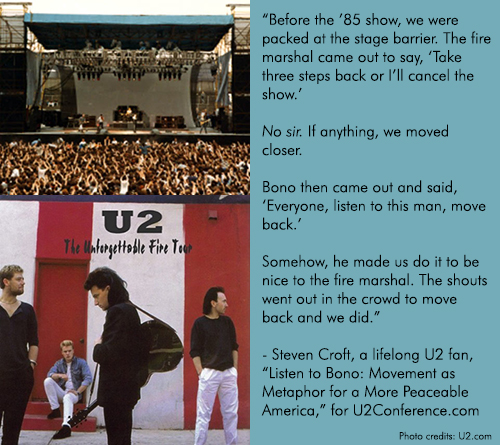 My first U2 show was on the Unforgettable Fire tour at the Jacksonville Coliseum in Florida in 1985. I had been listening to their albums over and over for years. Back then, Elvis Costello could make me laugh, a lot; me, who didn't laugh a lot, because I knew how bad the world was. Back then, U2 could make me hope, a lot; me, who didn't hope a lot, because I knew how bad the world was.
U2 came loud and with aggression, but they knew that to make the world better, one must make friends with — out of — enemies. They came singing the lessons of MLK, bearing the wisdom of Nelson Mandela.
We were eager, too. Before the '85 show, we were packed at the stage barrier. The fire marshal came out to say, "Take three steps back or I'll cancel the show."
No sir. If anything, we moved closer.
Bono then came out and said, "Everyone, listen to this man, move back."
Somehow, he made us do it to be nice to the fire marshal. The shouts went out in the crowd to move back and we did.
When I watched U2 play "Get Out of Your Own Way" for the 60th Grammys, I felt Bono was speaking to the crowd that is America. Like "Born in the USA," if you listen past the energy of the lyrics to what the songs are saying, you can hear both U2 and Springsteen's "ethos"-themed anthems sing of their longtime love-examine relationship with America.
"Get Out of Your Own Way" was telling us what was wrong with America. U2 told us with aggression, but also with hope, and the wisdom of Mandela. I could just feel that we, the crowd, once again were listening, knowing we should all be nice to each other.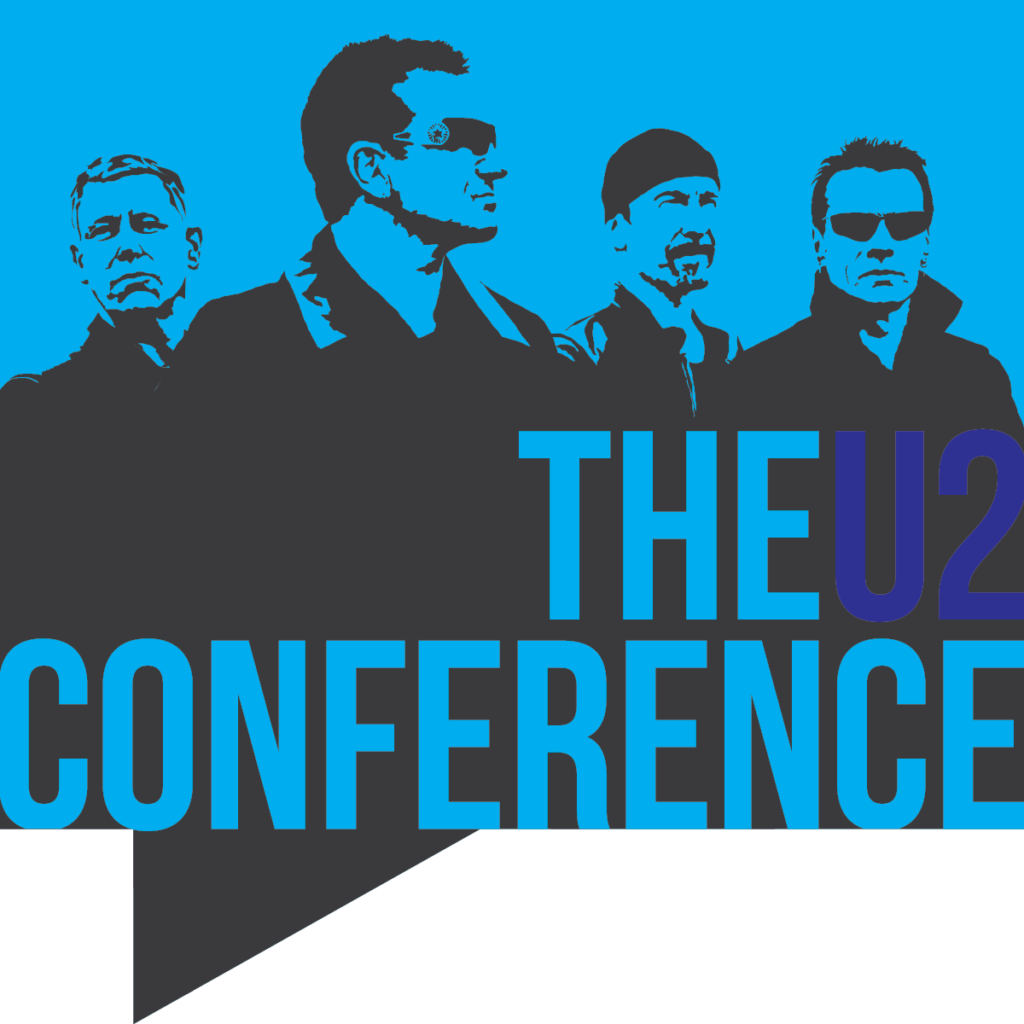 ---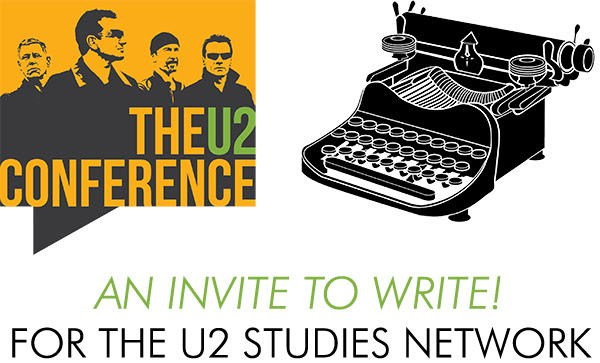 Would you like to contribute to the U2 Studies Network? We'd love to feature your short commentary or essay of 300 words or less on our 2020 conference theme of U2 and America. Or, make a short audio or video comment of around 2 minutes if you're not the writing type.
We're looking for personal narratives, updates on your U2 research, reflections on a U2 song you just listened to, a book you just read or reactions to current events. Just keep it focused on you, U2 and America.
Contact us here for more details on how to make your contribution.
---
Please see our Call for Presentations and our Call for Fan Participation for how you can be on the U2 Conference 2020 program. We hope you'll join us as we examine U2's place, space and sound in the American experiment.
---