KEYNOTE INTERVIEW

"A Conversation About The New Film Jimmy Carter: Rock & Roll President"

BILL FLANAGAN, WRITER
MARY WHARTON, DIRECTOR
CHRIS FARRELL, PRODUCER

WITH KRISTI YORK WOOTEN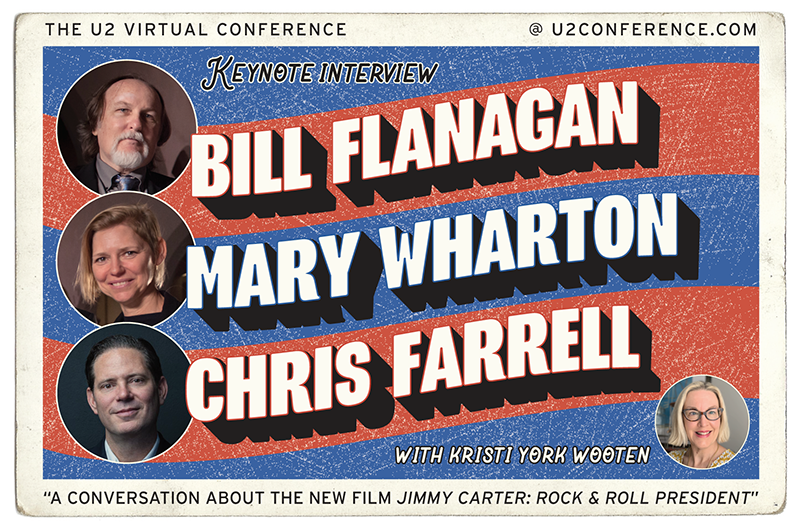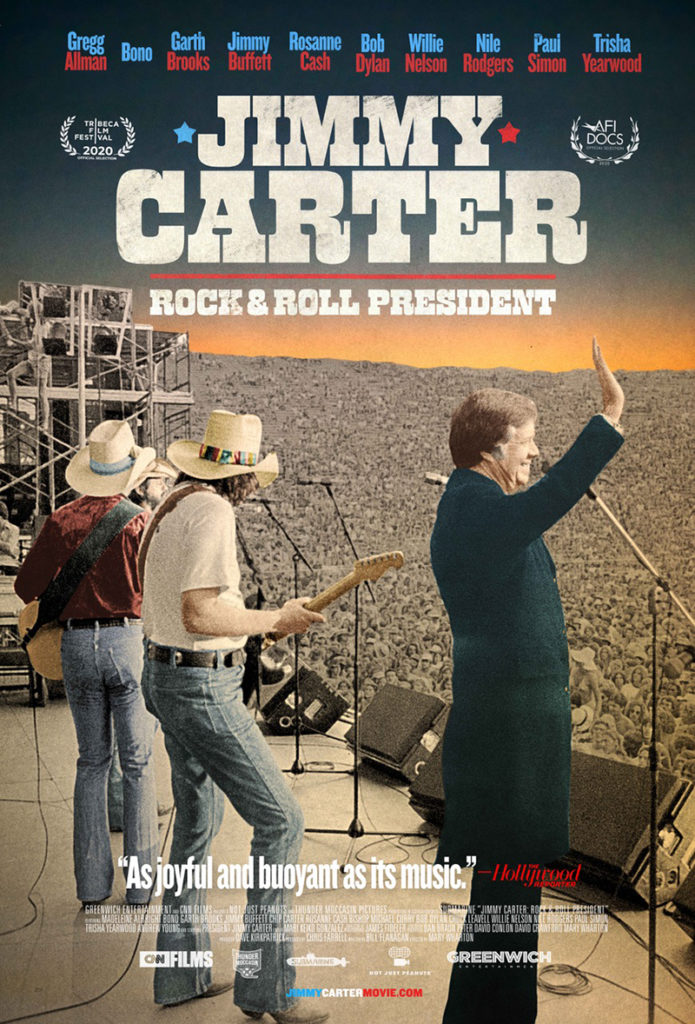 BILL FLANAGAN
Bill Flanagan is an American author, television producer and radio host. He wrote the novels A&R, New Bedlam, and Evening's Empire, the nonfiction books Written in My Soul and U2 at the End of the World, and the humor collection Last of the Moe Haircuts. Flanagan hosts the Sirius XM radio shows Northern Songs and Flanagan's Wake and contributes essays toCBS Sunday Morning. He created and produced the TV series Storytellers and Crossroads and has worked on series and specials for NBC, ABC, HBO, MTV, Nickelodeon, PBS, the Sundance Channel, and Showtime. Flanagan has written for Spy Magazine, Rolling Stone, Vanity Fair, Esquire, GQ, Air Mail, Men's Journal, and The New York Times. He wrote the 2020 film Jimmy Carter: Rock & Roll President.
MARY WHARTON
Mary Wharton Is the Director of Jimmy Carter: Rock & Roll President. She won the 2004 Grammy Award for Best Music Film for her documentary feature SAM COOKE: LEGEND. Other notable feature film credits include JOAN BAEZ: HOW SWEET THE SOUND, the platinum-selling concert film PHISH: IT, and FARRAH FAWCETT. Mary has dedicated her career to making documentaries about music, including for the VH1 "Legends" series about U2, David Bowie, The Doors, Elton John, George Clinton, and Jimi Hendrix. She served as a producer on the Grammy-winning documentary "Bruce Springsteen: Wings For Wheels, The Making of Born To Run" (Sony/BMG, 2005) and as an Executive Producer of "Tell Them Anything You Want: A Profile of Maurice Sendak," directed by Lance Bangs and Spike Jonze (HBO, 2009).
KRISTI YORK WOOTEN
Kristi York Wooten is a music journalist and international development advocate who currently serves as president of The Atlanta Press Club. She published her first major album review in Andy Warhol's Interview magazine in 1992. Beginning in 2002, she became an original volunteer for DATA and later the ONE Campaign and is also an active supporter of CARE and The Carter Center, both based in Atlanta. In 2014, she was part of the team that launched the National Center for Civil and Human Rights. Her writing has been published by the New York Times, The Economist, The Atlantic, Rolling Stone and Newsweek, although U2 fans may know her from a recent Twitter thread about the band's ties to Georgia.
---
U2 Conference 2020 attendees can rent Jimmy Carter: Rock & Roll President for viewing here. Once you have rented the film for $4.99, you have 14 days to start watching. Once you have started watching, you have access for 72 hours and can watch as many times as you like in that 72 hour period. The film's distributor, Greenwich Entertainment, is able to distribute the film only in the United States.

Join us for the Saturday, Oct. 24 Keynote Interview by registering for the conference here.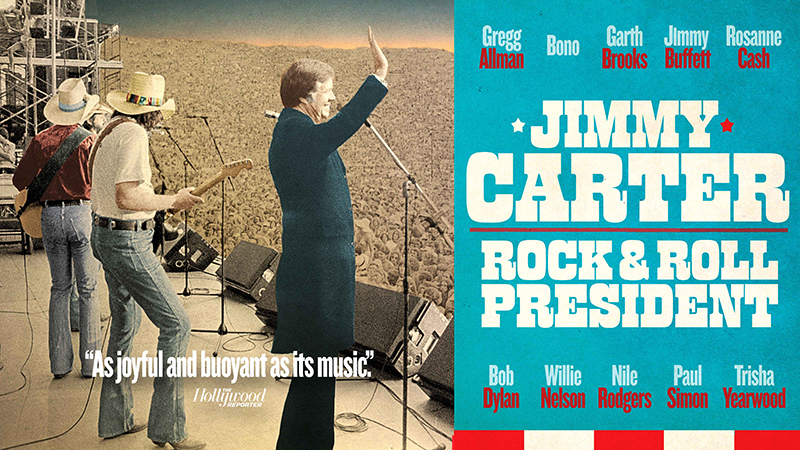 ---