Contributed by Sherry Lawrence, Staff Writer and podcast contributor, atu2.com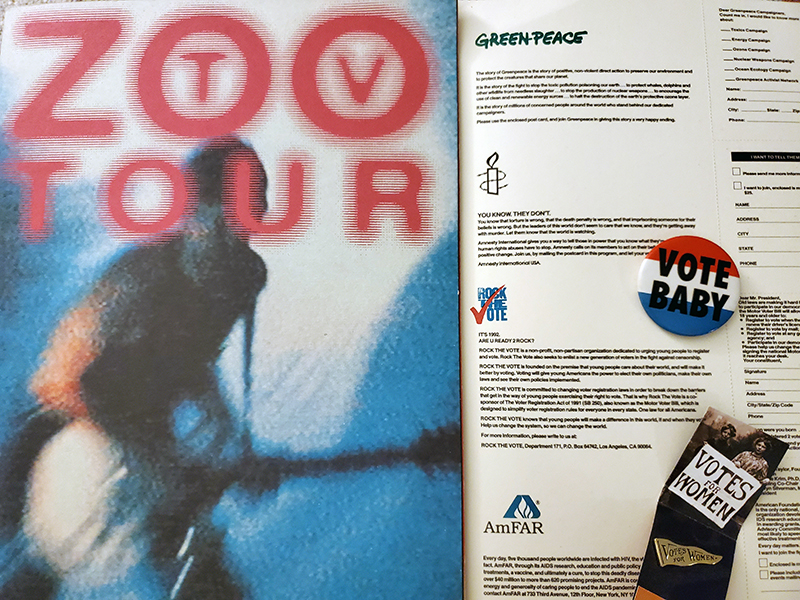 It was 100 years ago today (August 18) that the 19th Amendment to the U.S. Constitution was ratified, guaranteeing and protecting women's right to vote. It took more than 70 years to get the nation to that point in 1920. Even then, though, many Americans, male and female, still weren't able to vote, as various restrictions prohibited Asian Americans, Native Americans and Black Americans from casting their ballots.
A century later, women in the United States — especially women of color and those from disadvantaged backgrounds — still struggle to exercise their voting rights. This is documented in Stacey Abrams' 2020 book Our Time Is Now, highlighting the many ways voter suppression is still prevalent in the United States.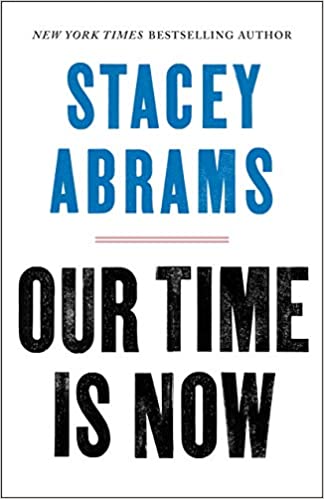 U2 took Americans' rights to vote very seriously during the 1992 ZooTV tour. Before the concerts, crew members handed out "Vote Baby" bumper stickers and pins. The band's dressing room was decked out in "Vote Baby" messaging during the 1992 MTV Video Music Awards.
The tour book included an action postcard for Rock the Vote as well: "It's 1992. ARE U READY 2 ROCK?" For the band's 1992 ZooTV Outside Broadcast stadium shows, the concerts began with EBN's footage of President George H.W. Bush "rapping" "We Will Rock You."
Bono also made it a point to call the White House every night, dressed as the Mirrorball Man, trying to speak with Bush.
Some might say U2 swayed some voters in 1992 as a result. At Bill Clinton's inauguration, Larry Mullen Jr. and Adam Clayton joined Michael Stipe and Mike Mills for MTV's inaugural ball as the mega band Automatic Baby to perform "One."
Fast-forward to 2016. U2 performs "Desire" at the iHeartRadio Music festival as Donald Trump asks, "What have you got to lose?" and Bono answers, "Everything." The message is more blunt a few weeks later at Salesforce's DreamFest event. That evening's "Bullet the Blue Sky" performance included a lengthy plea to voters on what was at stake in the election.
In the spirit of 2018's #WomenOfTheWorldTakeover, 2020 is an important year for the United States. Women across the country are mobilizing to get out the vote. History was made when California Sen. Kamala Harris was chosen as the Democratic nominee for vice president.
Although it is still unclear whether U2 will use its SiriusXM channel, U2XRadio, to mobilize the vote, history has shown U2 has the capacity to comment in the year of election.
---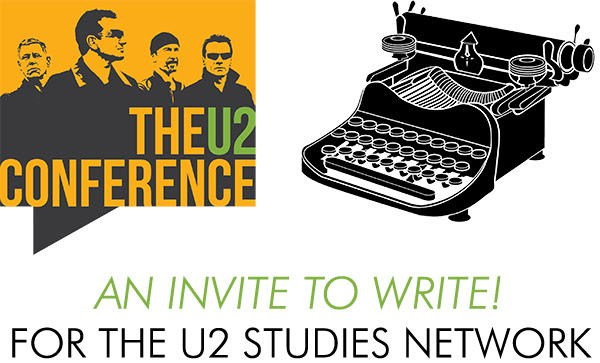 Would you like to contribute to the U2 Studies Network? We'd love to feature your short commentary or essay of 300 words or less on our 2020 conference theme of U2 and America. Or, make a short audio or video comment of around 2 minutes if you're not the writing type.
We're looking for personal narratives, updates on your U2 research, reflections on a U2 song you just listened to, a book you just read or reactions to current events. Just keep it focused on you, U2 and America.
Contact us here for more details on how to make your contribution.
---

We have so many ways for scholars, students and fans to be on the completely virtual international U2 Conference program for 2020. Read about the theme of Heartland: U2's Looking For American Soul and then please see our calls for more details on how to submit a proposal:
The deadline for proposals for presentations and fan participation is August 31, 2020, and the deadline for proposals from musicians is Sept. 15, 2020.
Submission details are at the links above. All presenters accepted for the program will receive a discount on what will be a modest registration fee.
---