Dave Whitt, Professor of Communication Studies at Nebraska Wesleyan University, has published the edited collection of essays Popular Music in the Classroom: Essays for Instructors with McFarland Press (2020).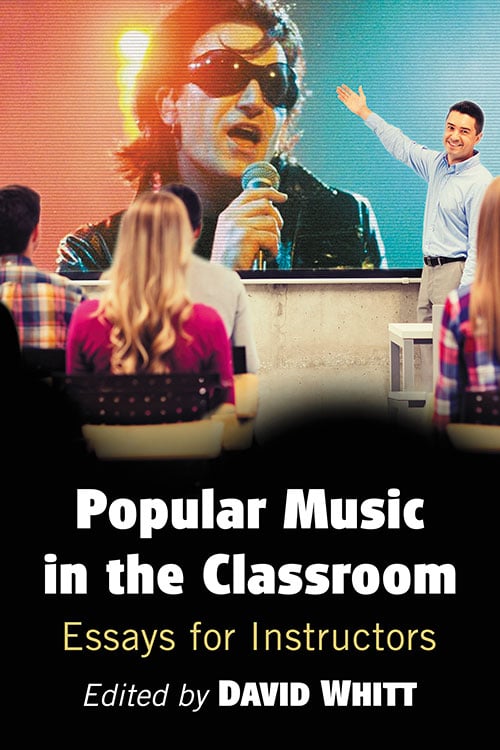 In addition to editing the book, Whitt contributed an essay of his own, "Songs of Ascent: Teaching the History, Music and Activism of U2," drawing on his experience teaching a class about U2 at NWU.
Whitt co-presented some of his findings about teaching U2 in a college classroom with Georgia Straka at the 2018 U2 Conference PopVision.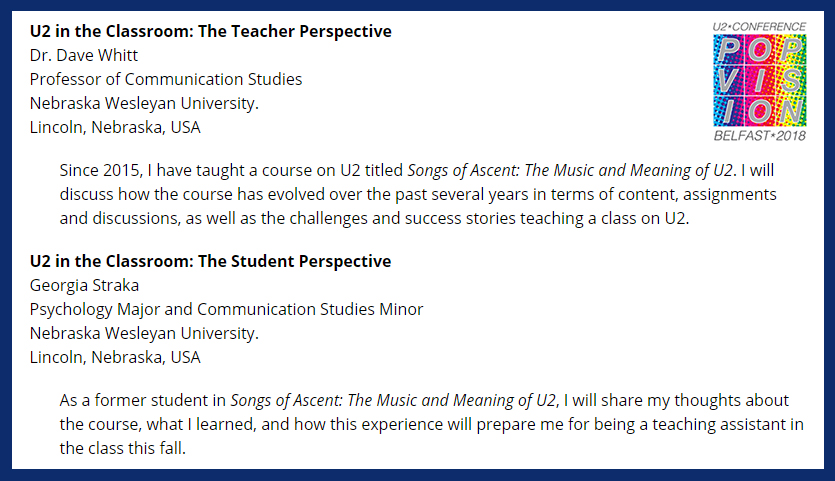 McFarland describes Popular Music in the Classroom: Essays for Instructors this way:
"Popular music has long been a subject of academic inquiry, with college courses taught on Elvis Presley, Bob Dylan, and the Beatles, along with more contemporary artists like Beyonce and Outkast. This collection of essays draws upon the knowledge and expertise of instructors from a variety of disciplines who have taught classes on popular music. Topics include: the analysis of music genres such as American folk, Latin American protest music, and Black music; exploring the musical catalog and socio-cultural relevance of specific artists; and discussing how popular music can be used to teach subjects such as history, identity, race, gender, and politics. Instructional strategies for educators are provided. More specific chapter topics include: Elvis Presley, psychedelic music of the 1960s, The Beatles, Jimi Hendrix, heavy metal, country, and using game theory to teach music."
For more resources for studying and teaching U2, please see the U2 Studies Bibliography.
---