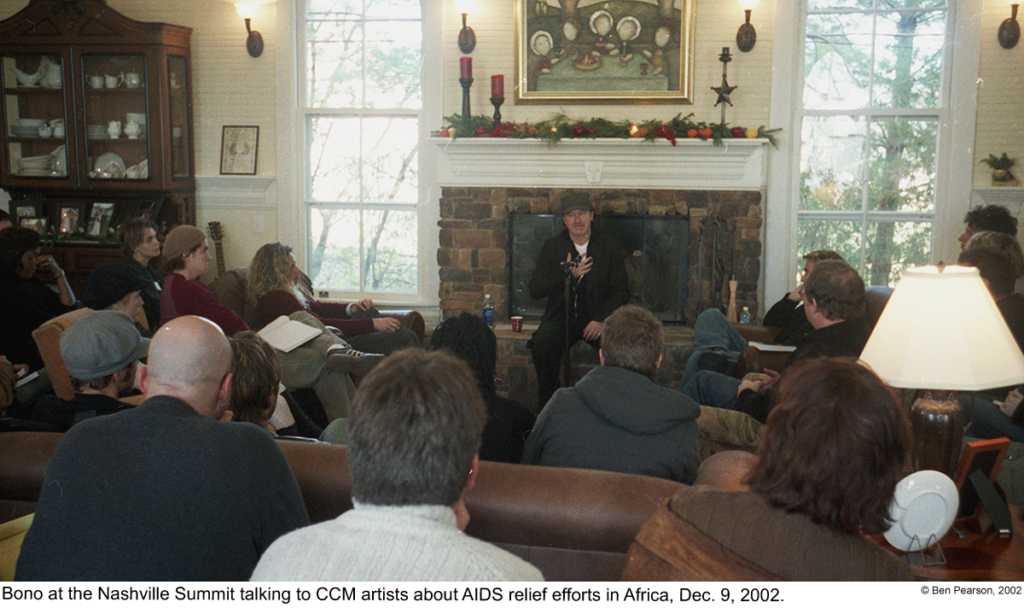 I wrote this article for @U2 yesterday, and I hope you read it (!). Please visit @U2 to read "Bono's Support for PEPFAR Helped Save 27 Million Lives. Photos Emerge From 2002 'Nashville Summit' With Contemporary Christian Musicians."
In the article, I posted eight photographs taken by Ben Pearson, which he kindly shared with me. He still had his undeveloped negatives, which I scanned and transferred to digital images.
If you had trouble expanding the photos in the @U2 site article, I've posted the photos here too. You can zoom in on these photos and see more detail, and see the facial expressions better too. One photo is above and the other seven are below.
---
---
---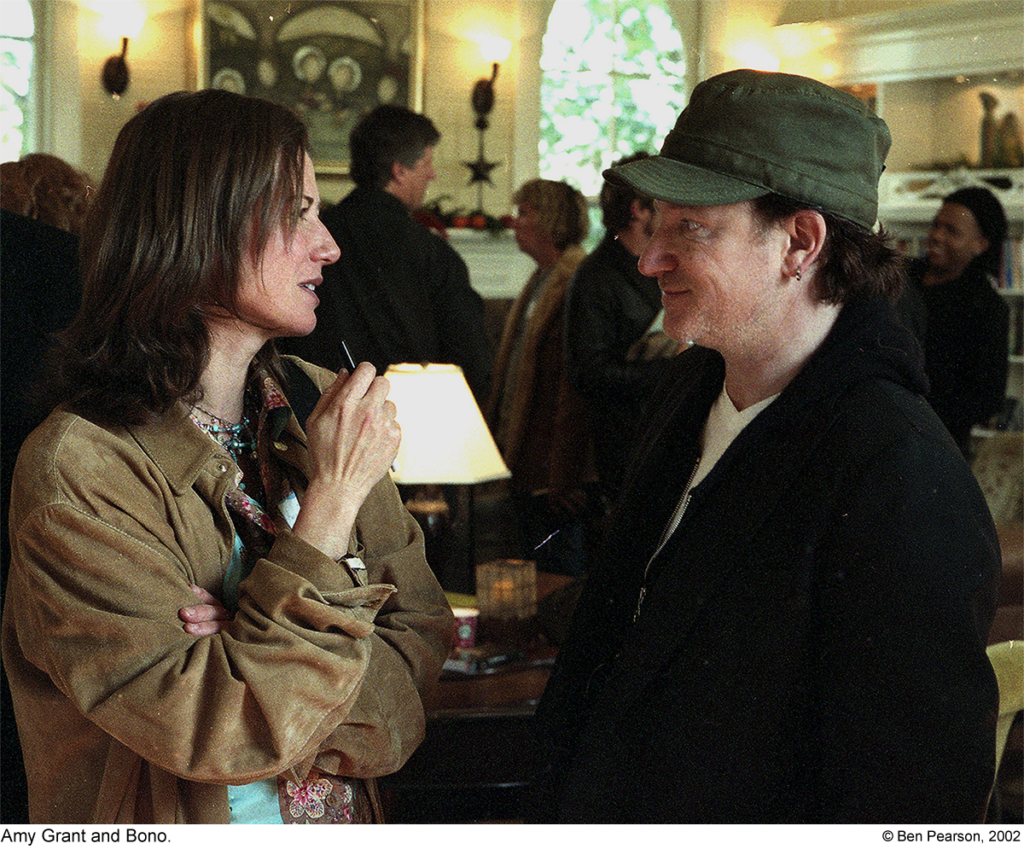 ---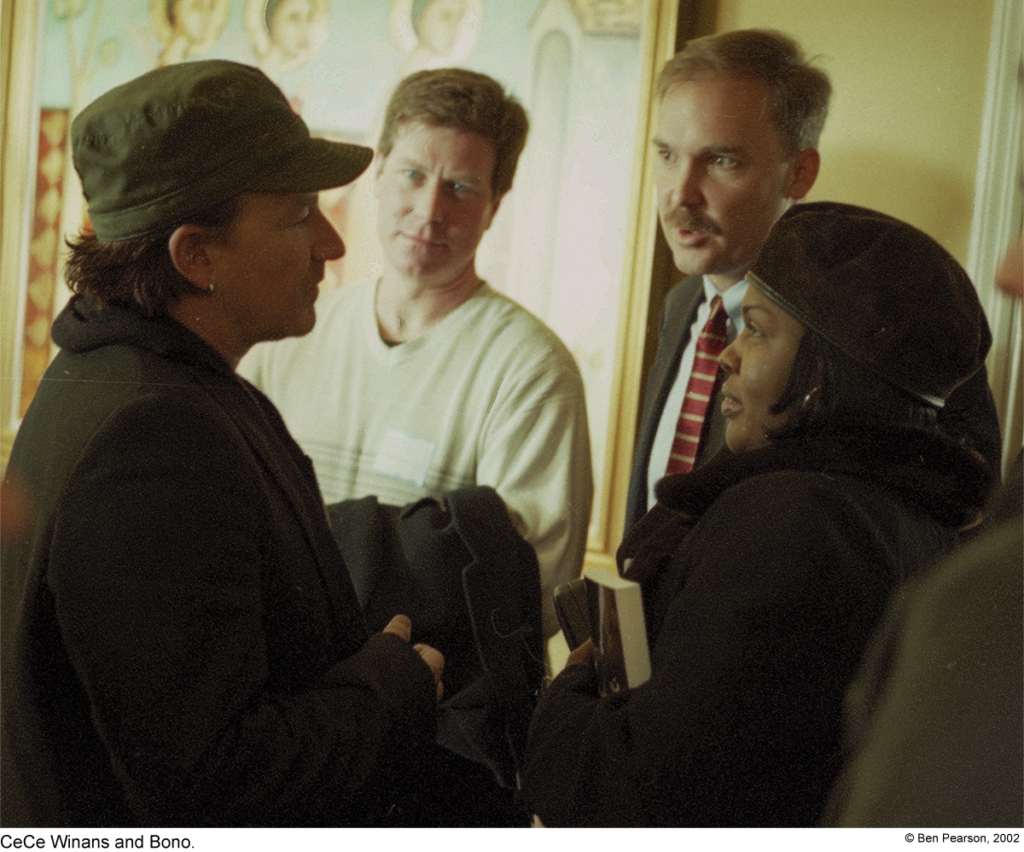 ---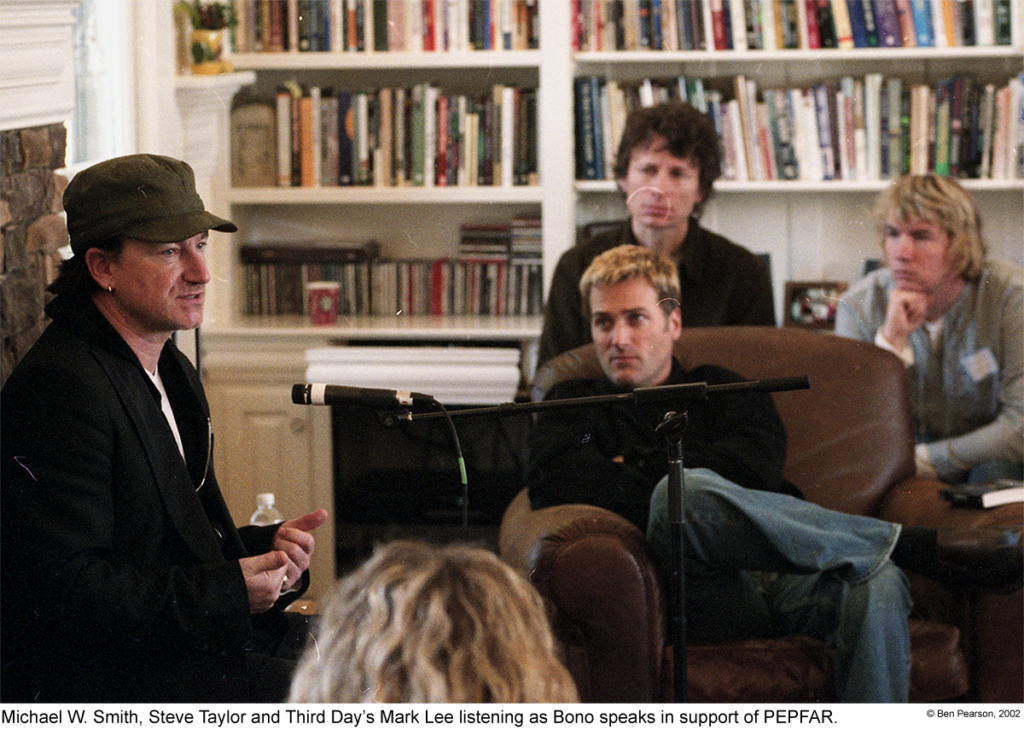 ---
---
---