KEYNOTE SPEAKER // Anthony DeCurtis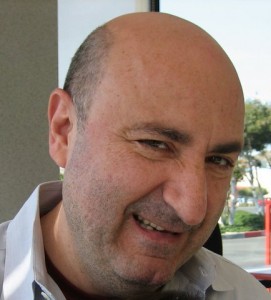 Anthony DeCurtis is a contributing editor at
Rolling Stone
, where his work has appeared for more than twenty-five years, and occasionally writes for
The New York Times
and many other publications. He is the author of
In Other Words: Artists Talk About Life and Work
, as well as
Rocking My Life Away: Writing About Music and Other Matters
. He is also the editor of
Present Tense: Rock & Roll and Culture
, and co-editor of
The Rolling Stone Illustrated History of Rock & Roll
and
The Rolling Stone Album Guide
(3rd edition).  His essay accompanying the Eric Clapton box set "Crossroads" won a Grammy Award in the "Best Album Notes" category, and he wrote the liner notes for U2's recent release of the remastered live album
Under a Blood Red Sky
, and for the DVD release of their historic
Live at Red Rocks
concert.  He has written about U2 since 1984, and his most recent interview with Bono was for
Rolling Stone
's 40th anniversary issue. He holds a Ph.D. in American literature, and teaches in the writing program at the University of Pennsylvania.
FEATURED SPEAKER // Jim Henke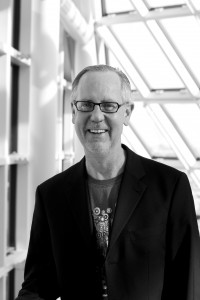 Jim Henke is Vice President of Exhibitions and Curatorial Affairs at the Rock and Roll Hall of Fame and Museum and the first American journalist to interview U2. Henke began his career at Rolling Stone magazine in 1977 and served as the magazine's music editor for nearly a decade. While at Rolling Stone, Henke co-edited The Rolling Stone Illustrated History of Rock and Roll and The Rolling Stone Album Guide.  Henke's recent books include Lennon Legend, a biography of John Lennon, published in 2003, Bob Marley Legend, his biography of Bob Marley, published in 2006, and The Jim Morrison Scrapbook, released in fall 2007.  Henke once gave Bono a book about Martin Luther King Jr., which Bono later said helped inspire him to write 'Pride (In the Name of Love)'.
FEATURED SPEAKER // Neil McCormick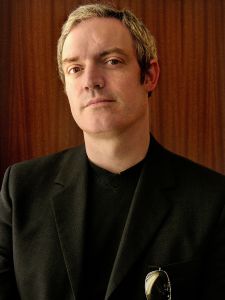 "I was Neil McCormick's fan in school. He was much cooler than me, a much better writer and I thought he'd make a much better rock star. I was wrong on one count."
– Bono
Neil McCormick is one of the UK's best known music critics. His weekly column in the Daily Telegraph is syndicated around the world and he is a regular guest on BBC Television and radio. He started working for Hot Press music magazine in Dublin as a 17-year-old punk rock art school drop out in 1978.
Neil was a school friend and confidante of U2, witnessing their first ever gig in the Mount Temple Gymnasium in 1976. Neil misspent most of his youth as singer in a succession of obscure bands, including Frankie Corpse and the Undertakers, The Modulators, Yeah! Yeah! and Shook Up! His musical misadventures are laid out in painful detail in the acclaimed 2003 memoir Killing Bono (published in the UK as I Was Bono's Doppelganger) which Bono described as "Very funny, very moving.' Indeed, Bono was so impressed with Neil's autobiography, he asked him to collaborate on U2's U2 By U2,the best selling music book in the world in 2006.
Despite the discouragement of some of his fellow critics, Neil continues to make music on the sidelines under the alias "The Ghost Who Walks." Bono sang snatches of Neil's song  "People I Don't Know Are Trying To Kill Me" as part of "Electric Co." during U2's Vertigo tour.
FEATURED SPEAKER // Agnes Nyamayarwo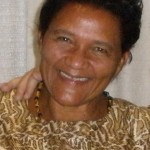 Agnes Nyamayarwo is a Ugandan nurse and activist whose fight against AIDS has led her from personal and family tragedy to meeting with President Bush and touring the U.S. with Bono. She is the facilitator and founding member of the MPWN (Mulago Positive Women's Network) and a leader in the fight against AIDS in Africa. She is also a Board member of TASO (The AIDS Support Organization). In December of 2002, she joined Bono, Ashley Judd, Chris Tucker, and others on the Heart of America tour, where thousands of Americans were moved by her story and inspired to action. Agnes has also been a spokesperson for ONE, the campaign to make extreme poverty history.
Agnes had left nursing to raise her eight children when her husband died in 1992. After she discovered he had died of AIDS, she was tested and discovered that she too was HIV positive. She then learned that she had unknowingly passed on HIV to her youngest child in childbirth. He died at age 6 and she holds herself responsible for his death. Her eldest son, who is not HIV positive, was teased at school and treated as if he too had AIDS. He suffered severe depression, ran away from home and has never returned. But Agnes refused to give up. She planned ahead for her family, in anticipation of her death, compiling a "Memory Book" for her children, filled with stories about her, her character, her family and about her children when they were growing up. But she also looked for a way to give her life meaning and help prevent others from suffering what had happened to her.
"I strongly believe that the turning point in the war against HIV/AIDS is to help keep the infected parents alive so that their children may not become orphans when they are still young. If I can help save other parents from the horror and pain that I have experienced in my life, it will be one of the biggest achievements of my life and it will surely make my heart sing with joy."
FEATURED SPEAKER // Matt McGee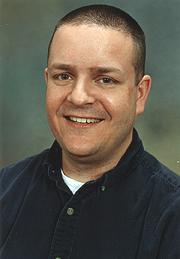 Matt McGee is the founder and editor of @U2 (
www.atu2.com
), the oldest independent site for U2 fans on the Internet. Founded in 1995, the site has received numerous awards and accolades from the likes of
Entertainment Weekly
(#1 music fan site on the Internet),
Rolling Stone
(#1 independent U2 site),
Hot Press
("arguably better than the official band site"), and other media and web sites around the world. Matt is also the author of
U2 – A Diary
, a new book that chronicles U2's history in a timeline format, out now from Omnibus Press.