Dr. Scott Calhoun is the creator and director of the U2 Conference.
I welcome the opportunity to connect with you about U2 and discuss the band's music, work, and influence, or talk about any of our mutual interests. Please send me an e-mail at the address below.
* I have been a staff writer for @U2 since 2004.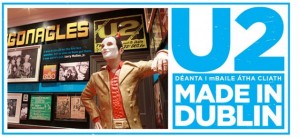 * I am a curator for U2: Made in Dublin at The Little Museum of Dublin, and a member of the museum's advisory board. 
* My interviews for @U2 include:
* I am the editor of and a contributor to Exploring U2: Is This Rock 'n' Roll? (Scarecrow Press, 2011; 2014 paperback). 

* I am the editor of U2 Above, Across, and Beyond: Interdisciplinary Assessments (Lexington Books, 2014).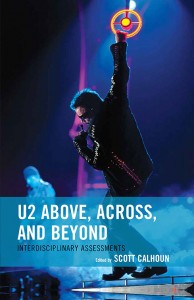 * I edit the Rowman & Littlefield Tempo book series on rock, pop, and culture.
* I maintain the U2 Studies Bibliography.
* I am a professor of English at Cedarville University.
* I was named the 2015 Faculty Scholar of the Year at Cedarville University.
* My full academic vita is available here.

* My Ph.D. is in English, with a specialization in Rhetoric and Composition, from Bowling Green State University (OH). My research and teaching interests are mainly in:

U2's music, work, and influence
The thought and works of C. S. Lewis and J. R. R. Tolkien
The imagination, the numinous, and the uses of enchantment
Rhetorical, literary, and narrative theories
The products of culture, cultural engagement, and fandom
* I live in Xenia, Ohio, with my wife and five children.
* Please write me by sending an e-mail to: